Family Day!
Past
11:00a–4:00p
Family Day continues on campus while the Bakalar & Paine Galleries undergo a transformative renovation this year. 
Drop in for interactive activities and art-making inspired by the SENSES: taste, touch, smell, sight, sound, and balance! Activities are designed and guided by MassArt students, faculty and the Gallery staff. Free and open to all. Refreshments will be served. 

Activities are best suited for ages 6 and up.

11am - 4pm Design and Media Center Atrium

TASTE: Palatable Dyes 
Savor the appeal of food-based pigments
SMELL: Scent Signals
Explore the significance of smell in the animal kingdom
TOUCH: Tangible Action
Recreate an object by tactile assessment
HEARING: Mixed Tape
Chart your own visual sound-waves
SIGHT: Chromatic Frequencies
Discover your personal response to colored light
BALANCE: Ambidextrous
Find your footing while drawing with both hands
1-4pm Design and Media Center Room 109/BioAesthetics Lab
Learn about non-human senses at a live animal drawing session
A special Play Room is offered for visitors under 6. 
Past Events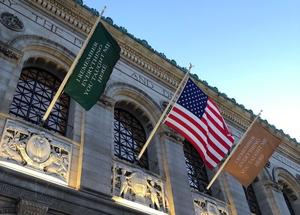 Tyrone Maurice Adderley Lecture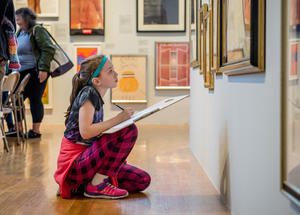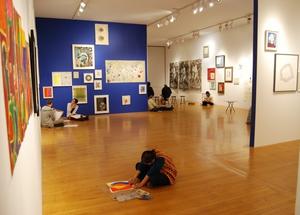 POETS! SPEAK! It's a Love Thing