Virtual: Drawing Together
Past
12:00a–12:00a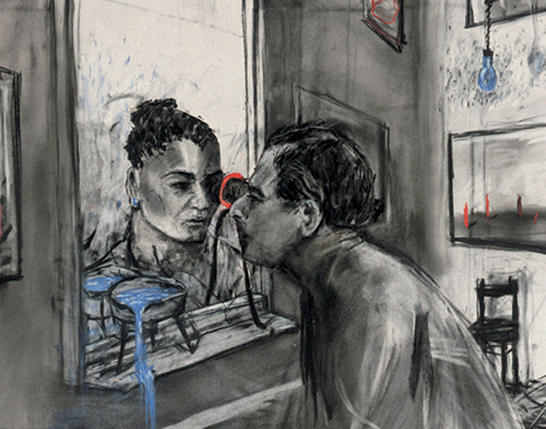 Drawing on toned paper is different from drawing on white paper. The brown of a typical grocery bag is a half-tone, so you can create both positive shading (e.g. using a pencil to add shadows) and negative shading (e.g. using a white pastel pencil to add highlights). This makes it possible to rework the sketches again and again, adding more contrast between the tones and shades. You can also just explore using white and black colored pencils or pens.
Materials
A brown grocery bag
Pencil, charcoal or black pen
White pastel, gel pen, colored pencil or conte crayon
Instructions
Cut a paper bag so you have a flat piece of paper you can draw on.
Choose a subject to draw -- an object, scene, or an abstract image.
Start with the outline using your dark pencil or marker.
Add highlights with your white pencil or pen as well as shadows and shading to add volume and shape. Build up the shading and highlights slowly, keeping the mid-tones of the brown background.
Notice how the play of light and shadow is different on brown than on white paper.
Remember to share your creations with us and each other by tagging @maamboston or #MAAMDrawingTogether on social media.