Caixa de Memória 
Faça a colagem de sua própria caixa de memória! Nossa educadora do programa Looking to Learn, Julia Einstein, olhou para Yesterday is Here de Ghost of a Dream para se inspirar neste projeto de escultura.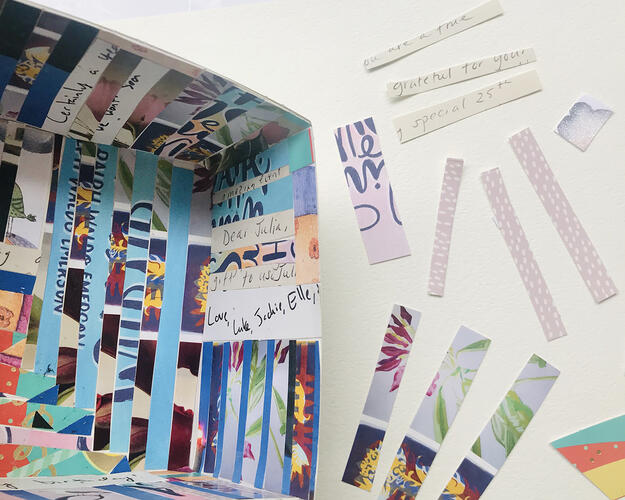 Instruções 
Materiais 
Uma caixa, materiais efêmeros (cartas, revistas, embalagens, etc), tesoura e cola
Veja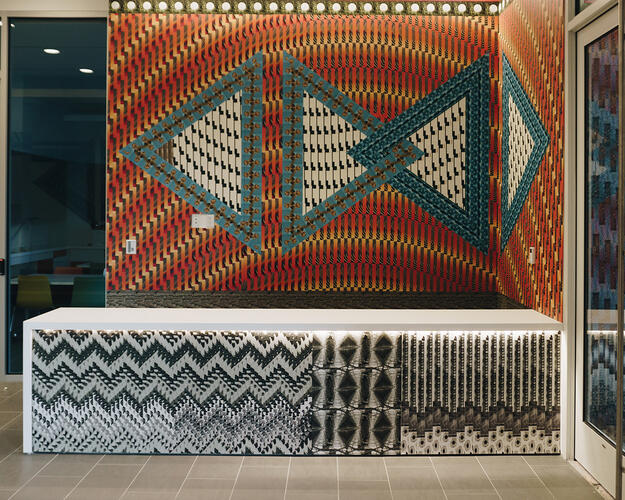 O saguão de entrada do MAAM está ocupado por uma instalação de arte intitulada Yesterday is Here pela dupla de artistas, Ghost of a Dream. Ao olhar mais de perto, você verá que a arte é uma colagem feita de muitos pequenos pedaços, compreendendo mais de 30 anos de catálogos, convites e postais do arquivo do museu. 

O Ghost of a Dream é formado pelos artistas Lauren Was e Adam Eckstrom. Eles se inspiram em materiais efêmeros que tenham significado especial para as pessoas. 
O que é efêmero? De modo geral, se trata de itens de papel como canhotos de ingressos, desenhos, postais, fotos ou notas que estejam ligados a experiências e memórias. 
Passo Um 
Recolha materiais efêmeros ao redor de sua casa, por exemplo, alguns desenhos, lembretes e cartões de aniversários.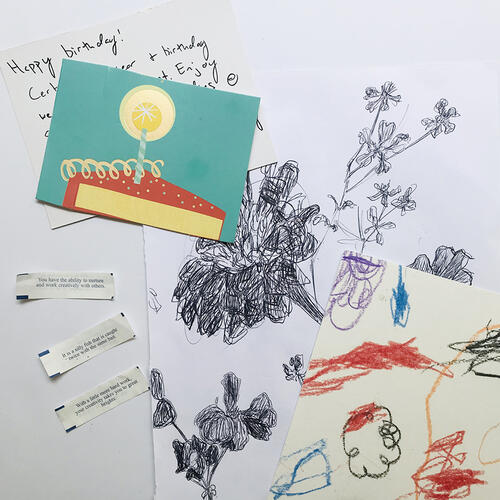 Passo Dois
Meça o fundo e os quatro lados da sua caixa para a criação de 5 painéis.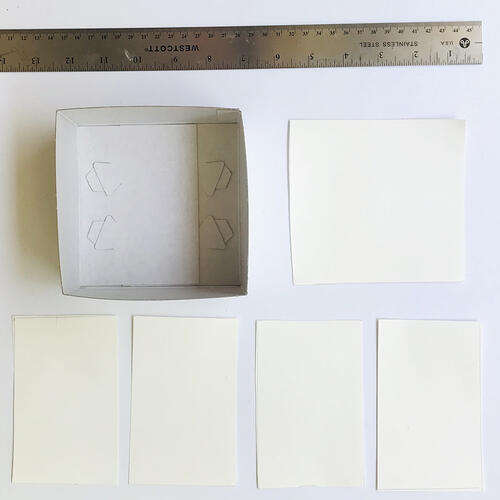 Passo Três 
Corte o material efêmero em formas ou em tiras finas e cole-os em cada painel.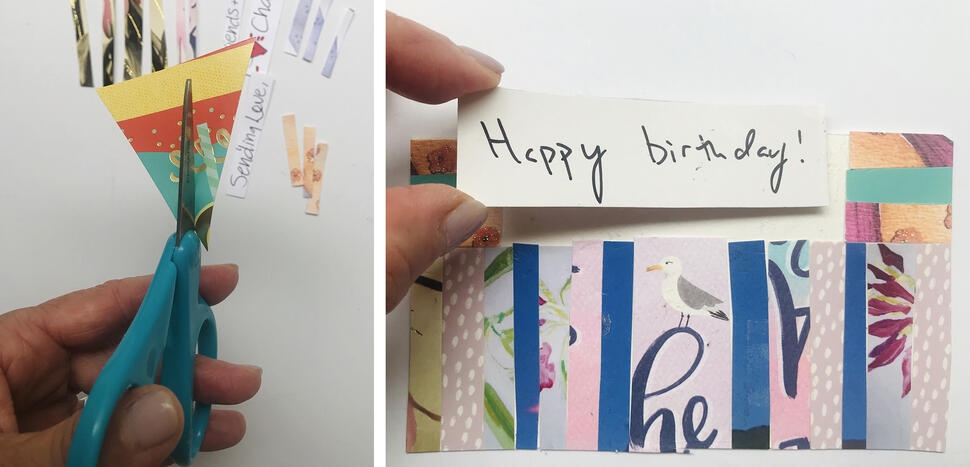 Passo Quarto
Ajuste e cole os painéis em sua caixa.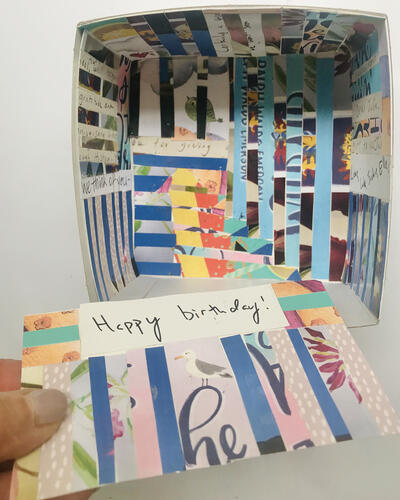 Passo Cinco
Observe sua caixa! Já imaginou se pudesse caminhar ali dentro? Quais recordações estariam ao seu redor?