Open Saturday
12p–7p
Always free
MAAM is free and open to the public year-round. You'll find us at the entrance of the MassArt campus, just steps from the MBTA Longwood Stop on the Green Line (E). We're also less than a half-mile from both the Museum of Fine Arts and the Isabella Stewart Gardner Museum.
Wednesday, Friday: 12p–6p
Thursday: 12p–8p
Saturday, Sunday: 10a–6p
Closed Monday & Tuesday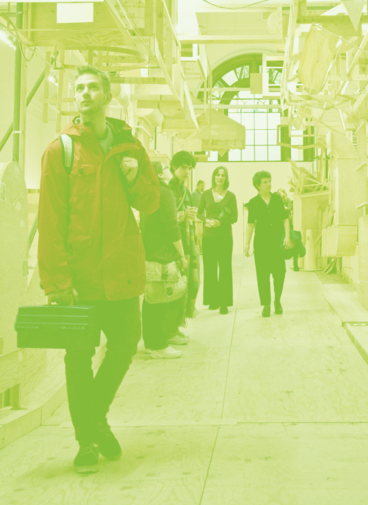 See what you haven't seen
Open, accessible, and visionary.
By transit
MAAM is located on the MassArt campus at 621 Huntington Avenue, Boston, MA.
Green Line
Take the MBTA Green Line (E) to Longwood Medical stop. MAAM is located directly across the street from the station.
Map your trip
Orange Line
You can also ride the MBTA Orange Line to Ruggles Station, and MAAM is only a half mile away. You can also board the CT2 bus bound for Ruggles via Kendall/MIT and exit at the Huntington and Longwood stop.
Map your trip
Bus
There are several MBTA bus routes that will get you to MAAM, including #39, CT2, #65, #8, #47, #19.
Map your trip
Commuter Rail
Take the Franklin Line or Providence/Stoughton Line to Ruggles Station. MAAM is a half mile from the station or you can board any CT2 bus bound for Sullivan Square and exit at the Huntington and Longwood stop.
Map your trip
By bike
Looking to pedal to MAAM? MAAM is just off the Southwest Corridor Bicycle Path and the Emerald Necklace Greenway near the Back Bay Fens. Boston's public bike share system, Bluebikes, has a station near the MAAM entrance at 621 Huntington Avenue.
By car
MAAM is located near the entrance of the MassArt campus at 621 Huntington Avenue. Please note that street parking is limited in our neighborhood. The closest self-park garage is located at the Museum of Fine Arts, 20 Museum Road (0.3 miles away). Hourly and day rates are available.
In addition to taxis, a number of rideshare companies service Greater Boston, including Lyft and Uber.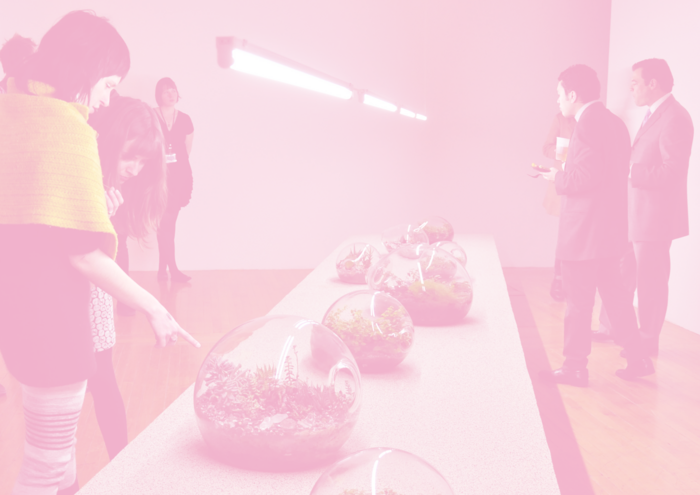 A few helpful tips to plan your visit.
Visitor policies
We strive to create a safe and comfortable environment for everyone. Please join us in celebrating the art at MAAM.
Care
Please do not touch the artwork

Please do not bring or consume food or drinks in the gallery spaces

Please store backpacks, large bags, umbrellas, and any other items that may potentially harm artwork in our lobby

Flash photography, tripods, monopods, drones, and selfie sticks are not allowed at any time in the Museum

Children must be supervised at all times

MassArt is a smoke-free campus. Smoking and e-cigarettes are not permitted in the Museum or outdoor spaces, including the Arne Glimcher Plaza
Make 
We highly encourage artmaking at MAAM! We welcome pencils and most drawing boards in our space

Please contact us to discuss the use of other artmaking materials at maam@massart.edu or 617.879.7333
Share 
Non-flash photography is permitted and encouraged for personal, non-commercial use

Please share your MAAM experience on social media: #maamboston @maamboston
Due to limited staffing, MAAM does not accept unsolicited art submissions or exhibition proposals. If you require appraisal or estate services, we recommend searching the American Society of Appraisers or American Appraisal Association databases. You may also contact an auction house near you.
Accessibility
We believe that art is for all to enjoy. Please contact us prior to your visit to discuss your accessibility needs at maam@massart.edu or 617.879.7333.
MAAM is accessible to mobility devices and strollers

Two manual wheelchairs are available on a first-come, first-served basis

Gallery benches are situated throughout our space, portable lightweight stools are also available

While our interior doors do not feature power assist, our museum attendants will be happy to assist you

We make large print versions of all exhibition texts available, please ask a museum attendant for more information

Childcare items, including strollers, diaper bags, and infant feeding supplies are welcome at MAAM 

All restrooms are equipped with diaper-changing stations

Bottle and breastfeeding are permitted in all spaces

Service animals, as defined by the Americans with Disabilities Act, are welcome
MAAM is committed to making our digital platforms accessible to all users. If you encounter an accessibility issue on our website, please contact us at maam@massart.edu.
Tours & groups
Tours
As MassArt's teaching museum, we encourage groups to experience our exhibitions and be part of our community.
Events
MAAM is not available for rental or private functions at this time.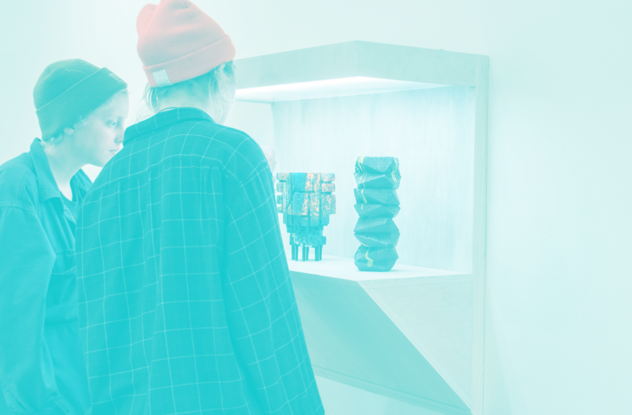 INSPIRATION
Isabella Stewart Gardner Museum 
Once the home of renowned art collector and philanthropist Isabella Stewart Gardner, the Isabella Stewart Gardner Museum features more than 7,500 paintings, sculptures, tapestries, and decorative arts dating from ancient Rome to present day. 
25 Evans Way, Boston (0.2 mi)
Emerald Necklace
Need a little fresh air or a place to clear your mind? Head to the Back Bay Fens, a 100-acre park of the Emerald Necklace Conservancy, where you can visit the Kelleher Rose Garden, discover a 17th-century Japanese Temple Bell, and take a stroll around the Fens loop.
125 Fenway, Boston (0.3 mi)
Museum of Fine Arts Boston
View more than 500,000 works of art spanning from ancient Egypt to now. The MFA also offers a variety of dining options, including the New American Café and Bravo. 
465 Huntington Avenue, Boston (0.4 mi)
FOOD & DRINK
Café G
Snack on local burrata, nasturtium salads, and other seasonal favorites at this Renzo Piano-designed café inside the Isabella Stewart Gardner Museum. You don't need to purchase museum tickets to enjoy the cuisine.  
25 Evans Way, Boston (0.2 mi)
Squealing Pig
Burgers, tacos, and reubens—oh my. A lively atmosphere, friendly staff, and delicious food. Here for the weekend? Check out their brunch!
134 Smith Street, Boston (0.2 mi)
Mission Bar & Grill
Mission Bar & Grill serves up American fare such as steak tips and chicken saltimbocca—and pours a variety of beers, wine, and cocktails.
724 Huntington Ave, Boston (0.3 mi)
JP Licks
For more than three decades, this local creamery has been delighting Boston-area sweet tooths with handmade ice creams and frozen yogurts. Sample old favorites, like Cappucino Crunch or Strawberry, or discover daring flavor variations, such as Fruity Pebbles Cereal Milk and Fresh Cucumber. 
1618 Tremont Street, Boston (0.3 mi)