Caja de Memoria
¡Collage tu propia caja de memoria! Nuestra educadora de Looking to Learn, Julia Einstein, miró a Yesterday is Here de Ghost of a Dream por inspiración para este proyecto de escultura.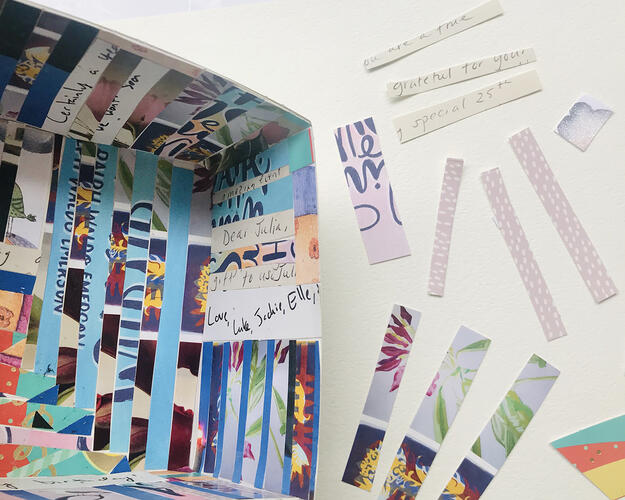 Instrucciones
Materiales
Una caja, efímera, tijeras, y pegamento
Mira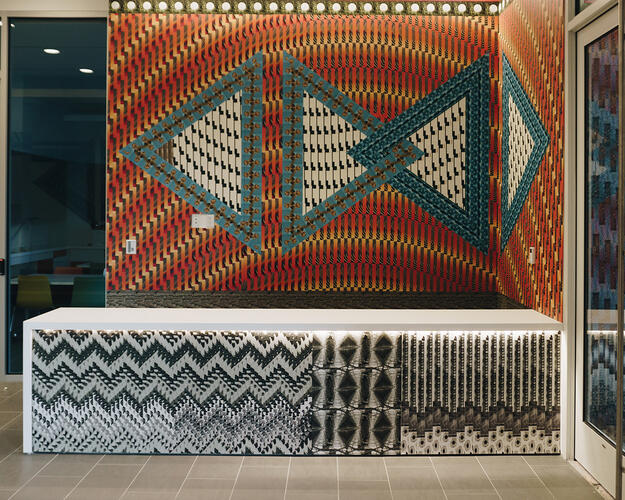 MAAM's vestíbulo está lleno de una instalación de arte llamando Yesterday is Here por el dúo de artistas, Ghost of a Dream. Cuando tu miras más cerca, tú ves que el arte es un collage hecho de muchos pedazos pequeños desde hace más de 30 años de catálogos, folletos, y postales de los archivos del museo.

Ghost of a Dream esta formado de artistas Lauren Was and Adam Eckstrom. 
Están inspirados en la efímera que tiene un significado especial para las personas. 
¿Qué es efímera? Por lo general, se trata de elementos de papel, boletos, dibujos, postales, fotos, o notas que están son de experiencias y recuerdos.
Paso Uno
Recoge efímera de alrededor de tu casa, por ejemplo, unos dibujos, fortunas y cartas de cumpleaños.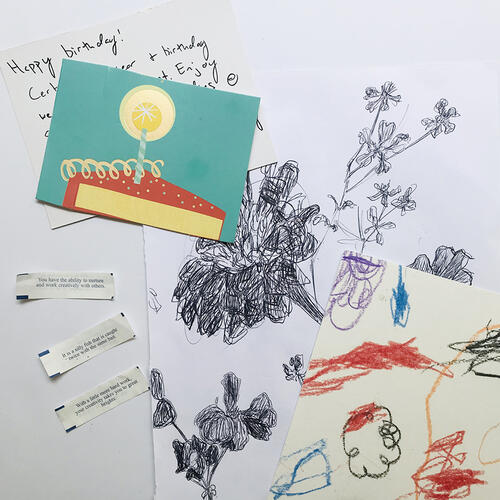 Paso Dos
Mida el fondo y los cuatro lados de tu caja para crear 5 paneles.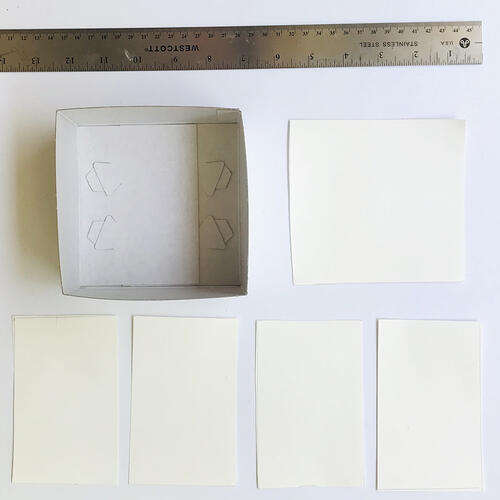 Paso Tres
Corta la efímera en formas o en tiras y pégalo en cada panel.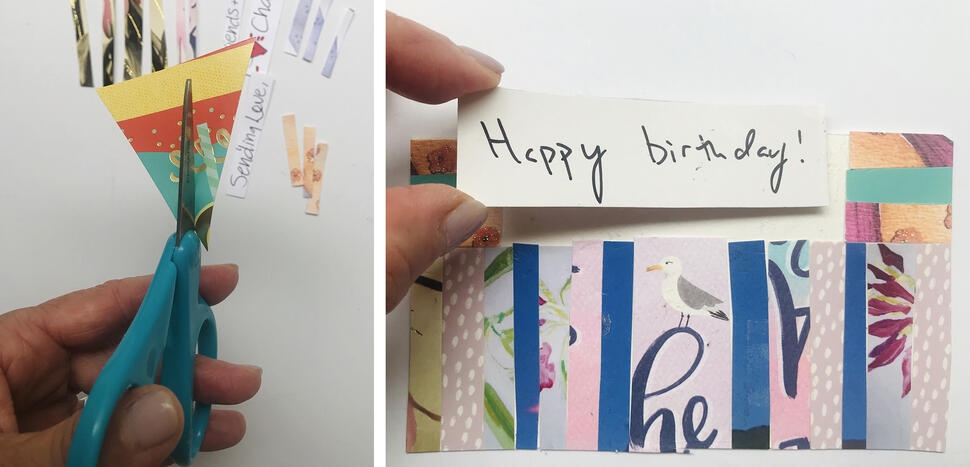 Paso Cuatro
Ajusta y pega los paneles en tu caja.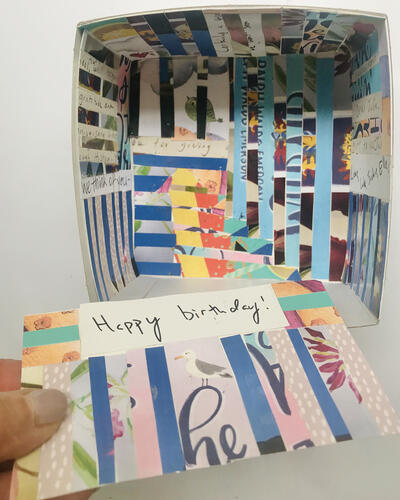 Paso Cinco
¡Mira a tu caja! Imagínese si pudiera caminar dentro. ¿Qué recuerdos están alrededor tuyo?