Art on the Plaza!
Past
12:00p–3:00p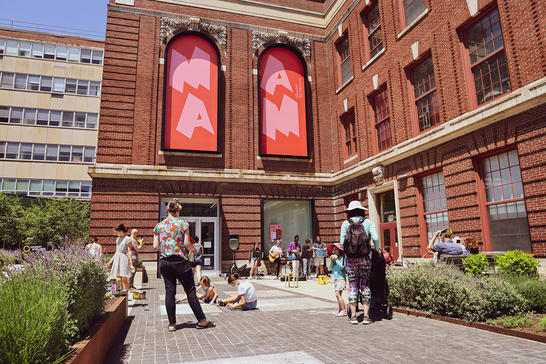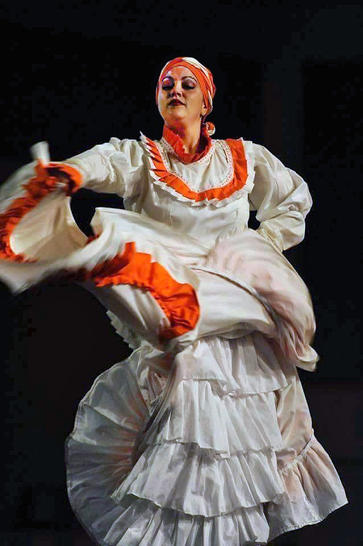 This summer, gather on the Arne Glimcher Plaza at MAAM for Art on the Plaza, a new series featuring artmaking and fun for all ages! The Plaza will come to life with outdoor activities and music for our neighbors in Fenway, Mission Hill, Roxbury, and beyond. All are welcome! 
On Saturday August 13, come ready to move, learn, and sing along as Boston native Eli Pabon, with BOMBAntillana, presents an afternoon of call and response, Bomba songs and improvised movements! Individuals of all ages are invited to join in, with performances starting at 1pm and 2pm. On the Plaza create, your own wearable work of art inspired by Joana Vasconcelos' Valkyrie Mumbet; then, bring your work of art to life as you move to the music with BOMBAntillana. While you're here, don't miss the exhibition Designing Motherhood: Things That Make and Break Our Birth and get creative in the Barkan Big Ideas Studio. 
In the event of inclement weather (including excessive heat), this event will be held indoors.
BOMBA and BOMBAntillana
Founded by Boston-native Eli Pabon, BOMBAntillana is a diverse group of people of varying ages and lived experiences that builds community and connection to each other and to our ancestors through Bomba. Bomba is an AfroIndigenous art form created over 400 years ago on sugar plantations in Boriken (Puerto Rico) by African Bantu and Taino people enslaved by Spanish colonizers. Bomba gatherings became a ritual for community building, celebration of life cycles, milestones, and healing and were eventually utilized to secretly plan escapes from enslavement. Kept alive through oral history and secret gatherings after it was banned by the Spanish crown for more than a century, Bomba remains a powerful means of creative expression, healing, resistance, community building, and celebration. 
Eli Pabon
Eli Pabon, founder of BOMBAntillana, is a multi-talented dancer, singer, lyricist, educator, percussionist and events curator. Born and raised in Boston to a Puerto Rican family of performers, musicians and educators, she grew up learning the importance of music and dance in health, education, healing, resistance, and community-building.
Eli shares her experiences and love through teaching dance, percussion and song to others, as well as performing and producing arts programming and events locally, nationally and internationally as an active artist, collective member of MetaMovements, and Kilombo Novo (Imaginal LLC). Through her BOMBAntillana project, Eli brings together a mix of professional Bomba percussionists, singers, dancers and BOMBAntillana workshop participants to present a live Bomba experience for audiences in a variety of spaces including parks, museums, private and public gatherings, festivals, schools, colleges and universities.
FREE.
Let us know you're coming, Advance registration not required.