Performance
Past
Mary Halvorson and Tomas Fujiwara Duo
7:00p–8:15p
Sandra & David Bakalar Gallery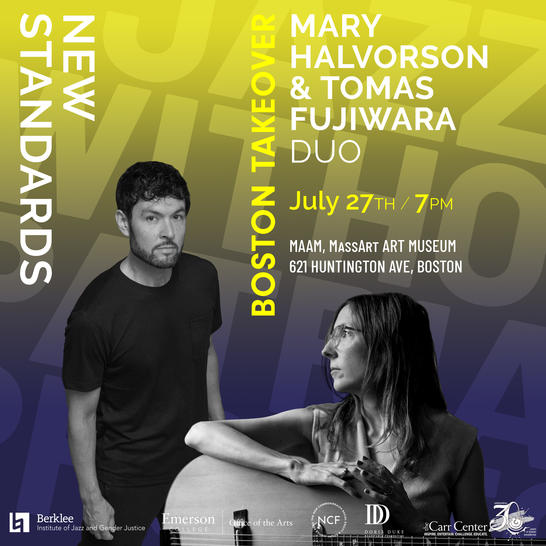 MAAM is proud to host a jazz performance featuring the Mary Halvorson and Tomas Fujiwara Duo in connection with the multidisciplinary installation, New Standards, currently on view at Emerson Contemporary Media Art Gallery. The exhibit celebrates the work of women composers and performers who have been either under-acknowledged or rendered invisible regarding the overall representation of the jazz art form. 
This performance is part of the New Standards Boston Takeover event series organized by the Berklee Institute of Jazz and Gender Justice (JGJ).
More information about the series can be found here.
FreE!
Advanced registration required.