Virtual
Nnedi Okorafor
6:30p–8:00p
Free and open to the public. Always.
Register Now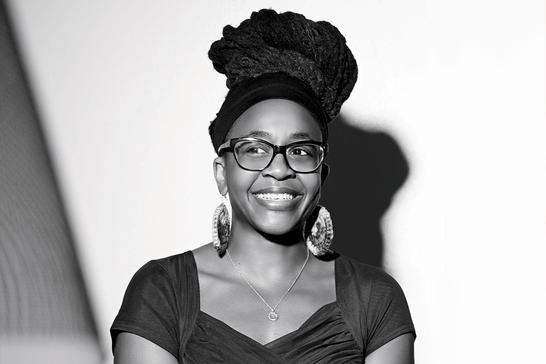 MAAM is pleased to announce a free virtual lecture by celebrated author Nnedi Okorafor. Okorafor is an award-winning Nigerian-American author of Africanfuturist and Africanjujuist works of science fiction, fantasy, and magical realism. In Okorafor's words, "African Futurism is concerned with visions of the future, is interested in technology, leaves the earth, skews optimistic, is centered on and predominantly written by people of African descent and it is rooted first and foremost in Africa. It's less concerned with "what could have been" and more concerned with "what is and can/will be." It acknowledges, grapples with and carries "what has been."
Her works include novels (The Book of Phoenix, the Akata books, and Lagoon) and comics (including Marvel's Black Panther: Long Live the King and Wakanda Forever), and children's books. Her Binti trilogy is currently in production as a Hulu 3-part show, and the novel Who Fears Death will become an HBO feature film. 
At this event Okorafor will read from her Binti trilogy and her memoir Broken Places Outer Spaces before engaging in conversation with students and faculty from the MassArt community. 
Creative Counterpoints is the annual MassArt series devoted to the intersections of narratives of creativity and difference as investigated by visual artists, writers, public intellectuals, and other culture makers. The program was founded in 2016 by Marika Preziuso, MassArt Professor of World Literature.
The event is moderated by MassArt Professor Marika Preziusoco and sponsored by MAAM, MassArt Liberal Arts, Academic Affairs, and the MassArt office of Justice Equity and Transformation.
View resources about Nnedi Okorafor 
Free