Drawing Together
Noodle & Doodle
6:30p–8:00p
Free and open to the public. Always.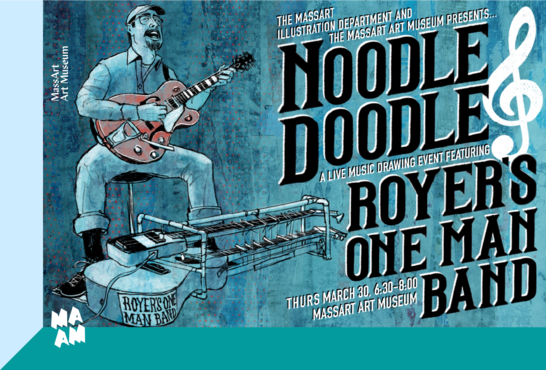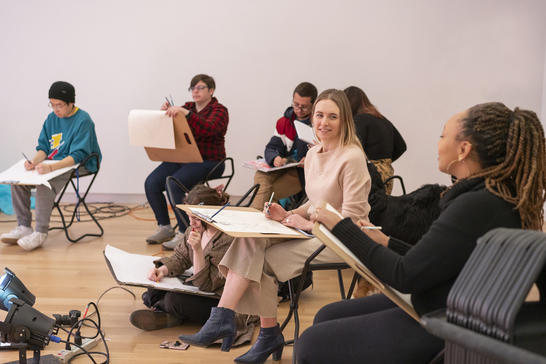 The MassArt Illustration Department and MAAM present Noodle & Doodle, a free live music drawing event featuring the one-man-band Eric Royer. Bring your drawing materials* or use what we have on hand to create as the music inspires you. 
About the performer
Eric Royer has been performing professionally as a banjo player, guitarist and pedal steel player as well as a one man band since the 1980s. He has toured internationally and released many solo and band recordings. He currently plays bluegrass banjo in the Boston area with his daughter Hazel Royer, and his long-time collaborators Sean Staples and Tim Kelly (with whom he won a Boston Music Award for best roots act, The Resophonics).
Free
*To ensure the safety of works of art on view, we allow dry media in our galleries. We are unable to accommodate the use of charcoal, pastel, paint, ink, or similar.