Honor Your Hero
To celebrate the life and legacy of Elizabeth "Mumbet" Freeman, Looking to Learn Educator Julia Einstein teaches us how to paint a miniature portrait to honor someone who has impacted your life.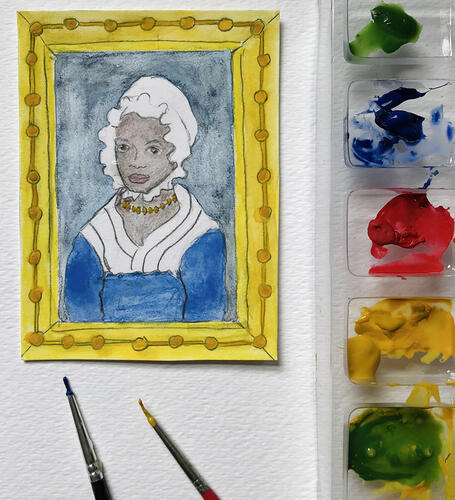 Instructions
MATERIALS
Paper and pencil, markers, crayons, colored pencils, or watercolor paints.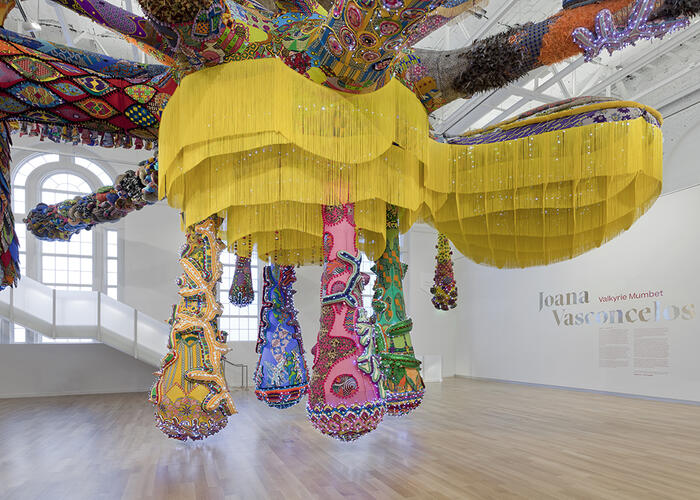 Artist Joana Vasconcelos created this abstract monumental sculpture to pay tribute to Elizabeth "Mumbet" Freeman, an enslaved woman, whose court battle for her freedom in 1781 helped make slavery illegal in Massachusetts.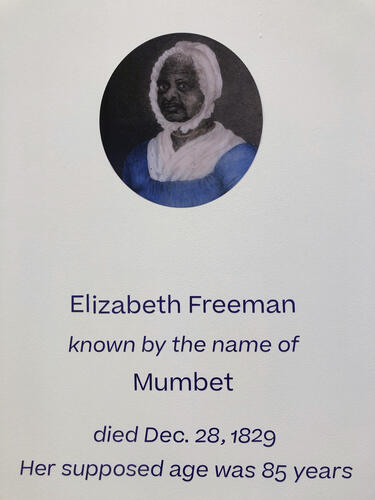 This is a miniature portrait of Elizabeth "Mumbet" Freeman painted by Anne Livingston Ridley Sedgwick in 1811. While small, this portrait expresses Freeman's great inner strength, and includes details like Freeman's gold necklace and lace from her dress. It is on view at the Massachusetts Historical Society.
In the 1700s, miniature portraits were a popular way to cherish the memory of a person. Portrait artists painted watercolors on ivory with tiny brushes, and made gilded frames to hold their portraits. In this activity we will draw and paint a portrait of one of our heroes.
Step One
Draw a frame around the edge of your paper.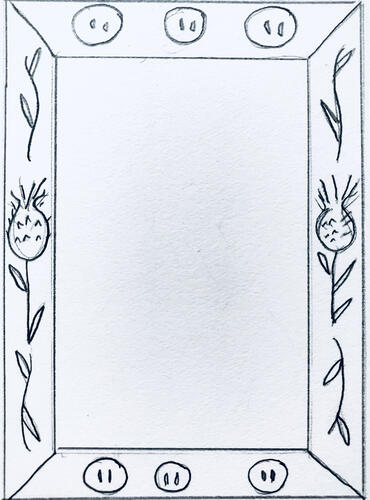 STEP TWO
Start your portrait by outlining the shape of the head, neck, and shoulders.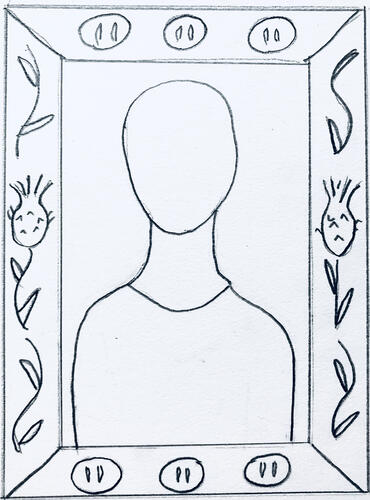 STEP THREE
Draw the eyes, eyebrows, nose, ears, mouth, and hair.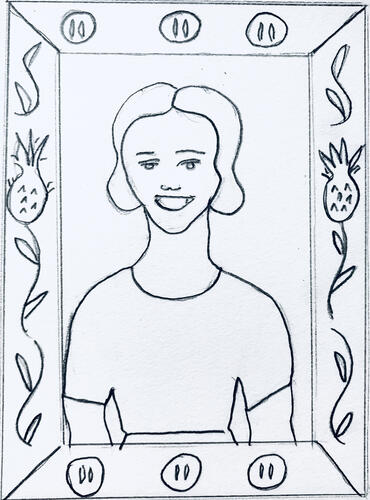 STEP FOUR
Add details, color, and complete!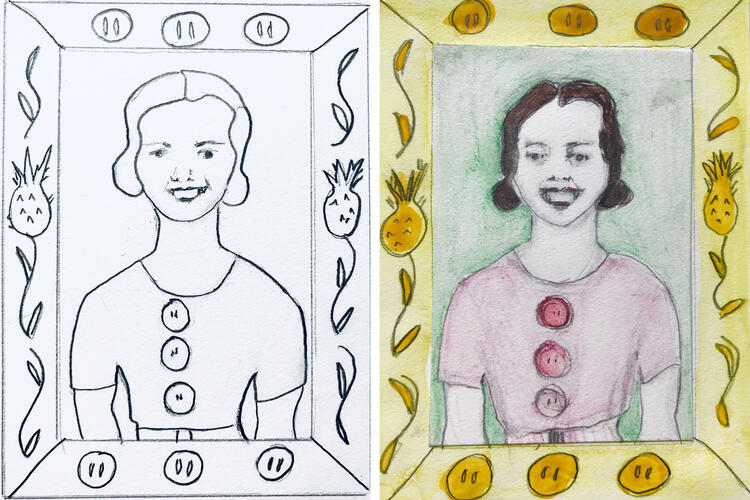 I've honored my grandmother, who shared with me her love of life, by painting a photograph from when she was a young woman. She was a strong influence on me. I've put thistles, her favorite flower, around the frame, and added round buttons as she was very fashionable.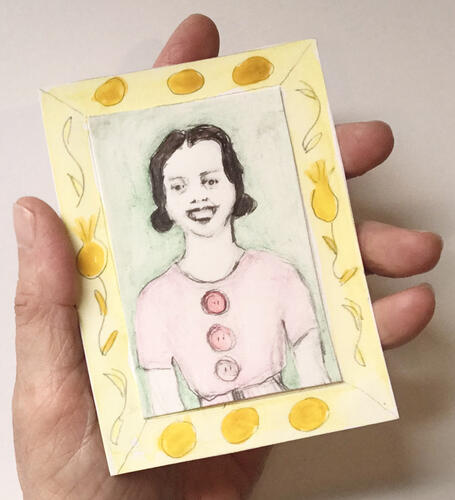 My artist heroes are Henri Matisse, who painted colorful portraits of women, and Amy Sherald, whose portrait of Michelle Obama captures her strength and elegance. Joana Vasconcelos celebrates Elizabeth "Mumbet" Freeman. Whom will you honor?