Memory Box
Collage your own memory box! Looking to Learn educator Julia Einstein looks to Ghost of a Dream's Yesterday is Here for this sculptural project.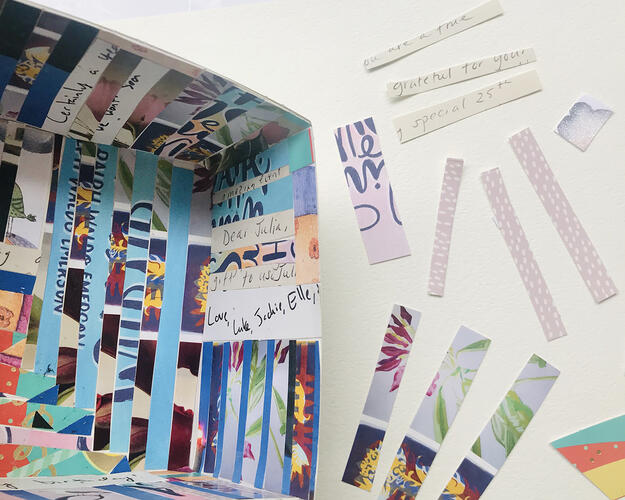 Instructions
Materials
A box, ephemera, scissors, adhesive.
Look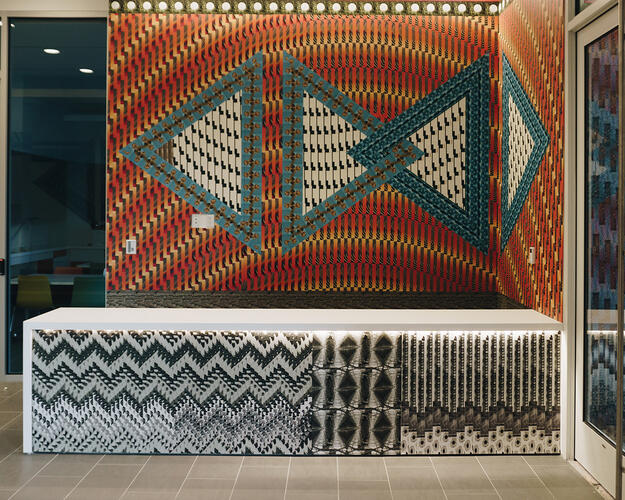 MAAM's lobby is filled with a site-specific artwork titled Yesterday is Here by artist duo Ghost of a Dream. When you look closely, you see the entire room is a collage made of many small pieces from over 30 years' worth of catalogues, brochures, and postcards from the museum's archives.

Ghost of A Dream is made up of artists Lauren Was and Adam Eckstrom. They are inspired by the ephemera which holds special meaning to people.
What is ephemera? It's usually paper items such as ticket stubs, sketches, postcards, photos, or notes that are linked to experiences and memories.
Step One
Collect ephemera from around your house. I found some sketches, kids' drawings, fortunes, and birthday cards.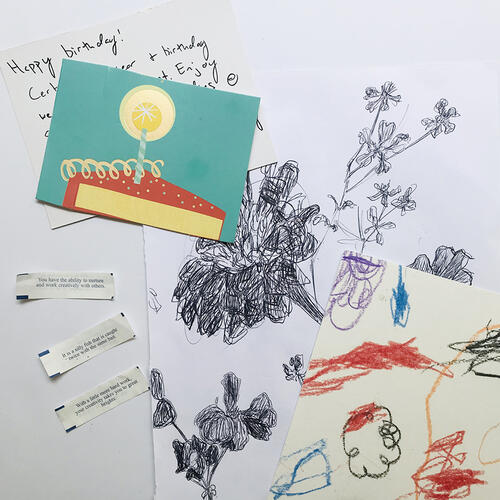 Step Two
Measure the bottom and four sides of your box to create 5 panels.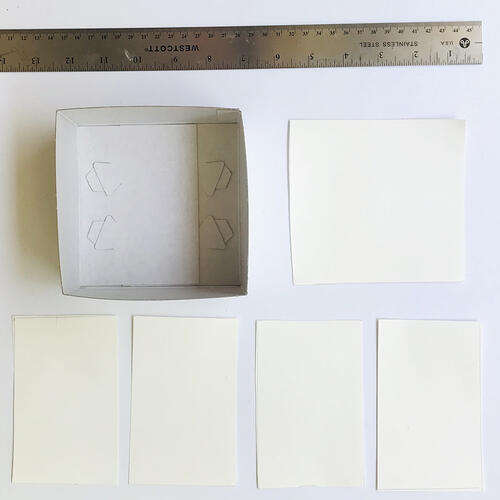 Step Three
Cut the ephemera into shapes or thin strips and glue them onto each panel.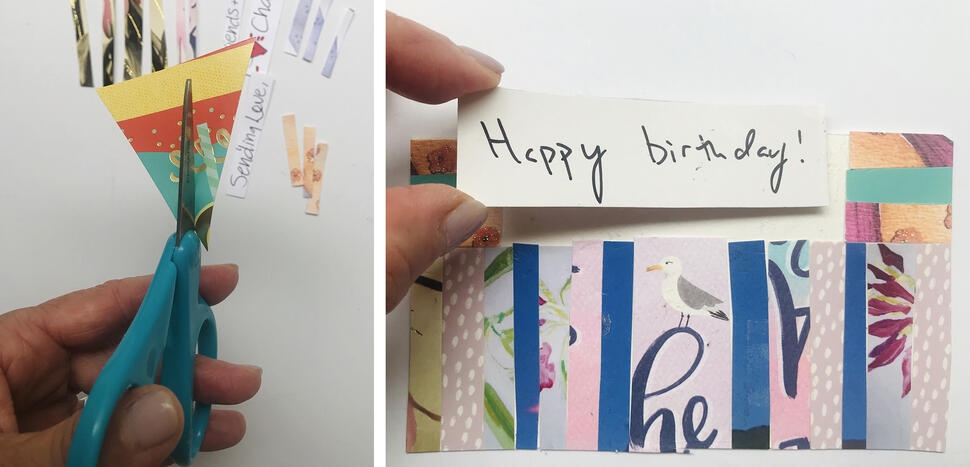 Step Four
Fit and glue the panels into your box.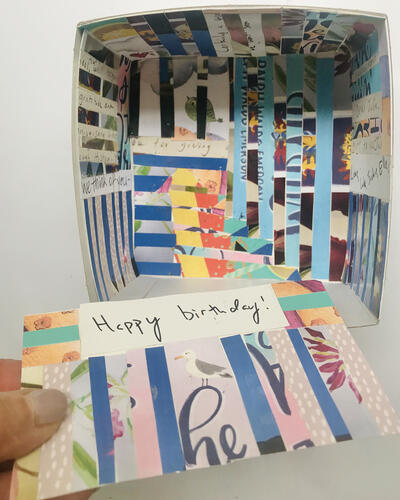 Step Five
Look into your box! Imagine if you could walk inside. What memories would surround you?