Pattern Play
Play with patterns in this Valkyrie Mumbet inspired activity by our Looking to Learn educator Julia Einstein.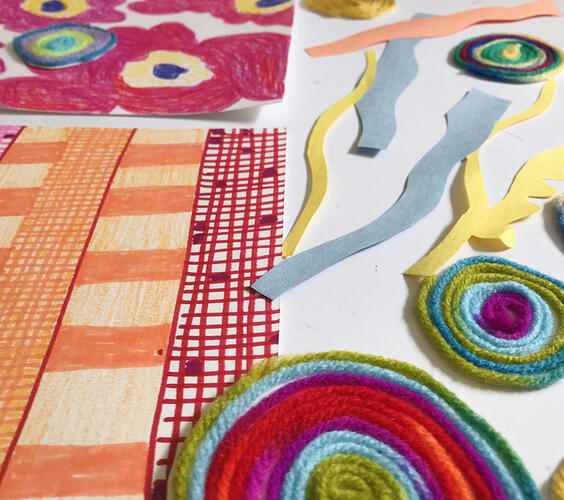 Instructions
Materials
Colored papers, scissors, yarn, glue, markers, and colored pencils.
Look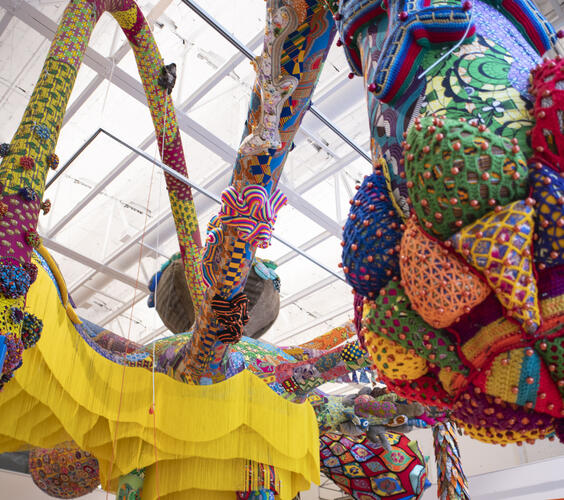 There are hundreds of patterns in the design of Valkyrie Mumbet by Joana Vasconcelos.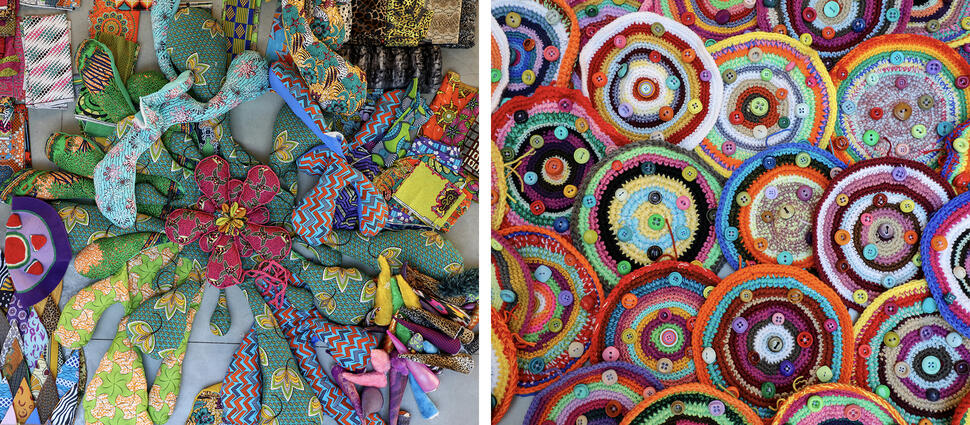 Vasconcelos is inspired by patterns from all over the world. She and her team gathered yards of textiles and fabrics, and crocheted and knit decorative trim to create this sculpture.
Step One
Draw a pattern. A pattern is any repeated shape (eg dots, flowers, checks, or lines).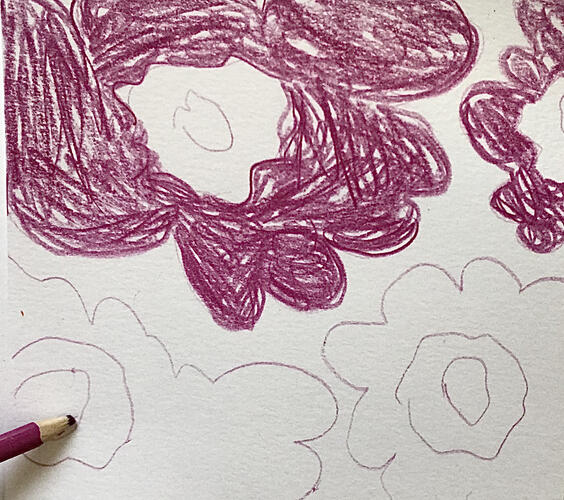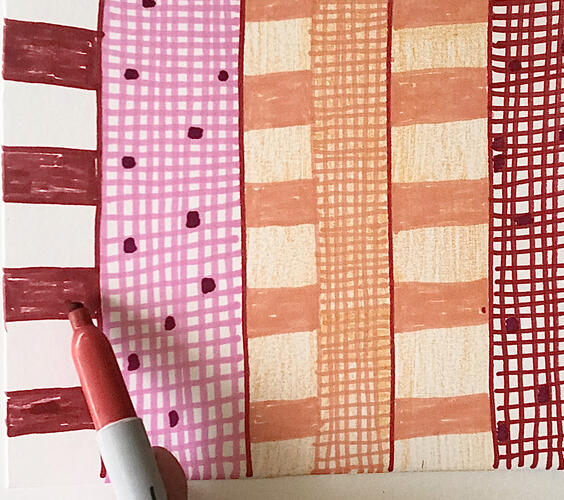 Step Two
Craft circles by applying glue onto paper and create shapes outlined by yarn.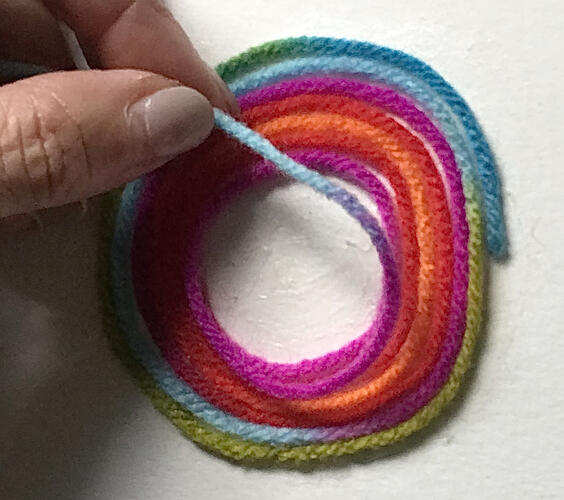 Step Three
Cut colorful forms!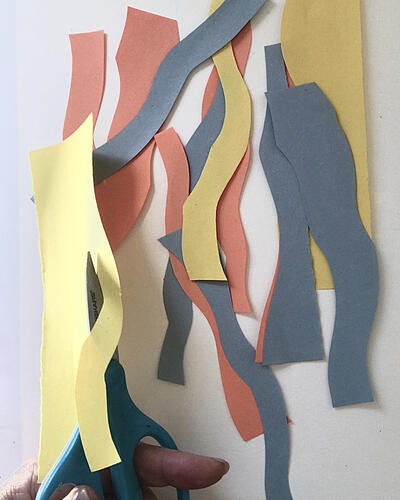 Step Four
Make a composition by assembling different patterns using your various elements.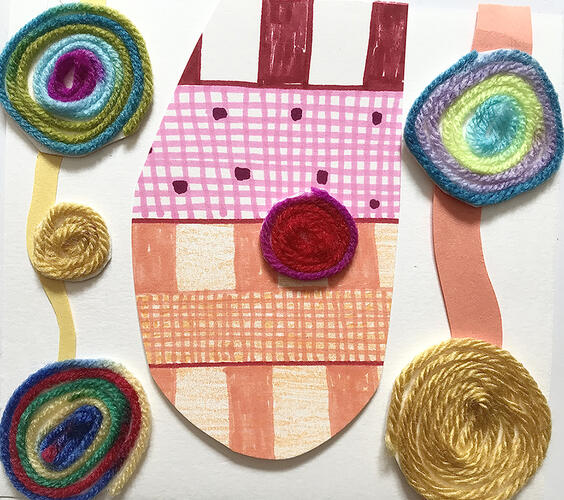 Are you having fun playing with the patterns and shapes? Glue down the design you like best!