Recorte e Colagem
Crie uma colagem para ser sua própria vila com esta atividade inspirada em Yesterday is Here, uma instalação de arte produzida pela dupla de artistas, Ghost of a Dream.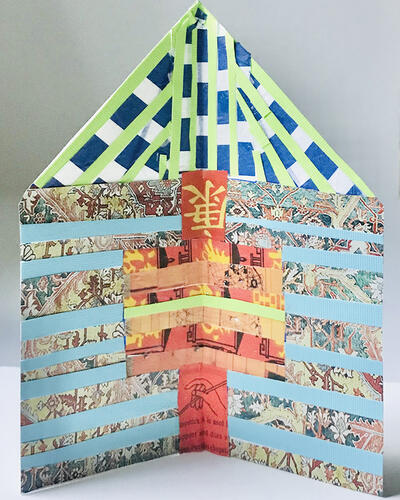 Instruções
Materiais
Folha de papel, materiais de colagem, tesoura, tiras e cola
Veja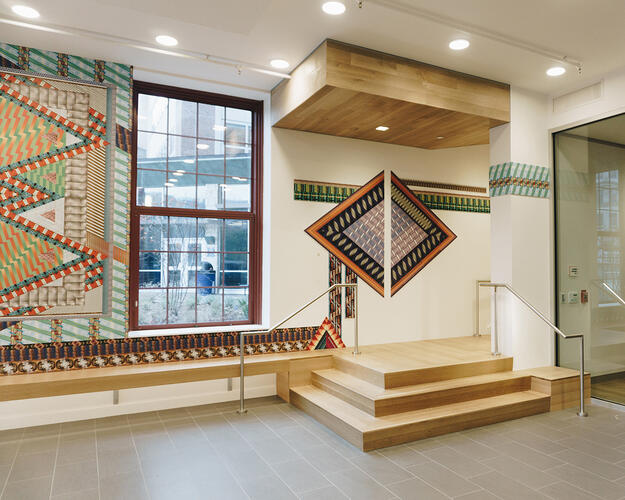 Dentro do MAAM há uma instalação de arte criada pelos artistas Lauren Was e Adam Eckstrom de Ghost of a Dream. Perceba como as formas do desenho se encaixam dentro do espaço arquitetônico.

Os artistas usaram catálogos de exposições passadas, cartazes, postais e outros materiais de arquivo. Depois de fazerem a seleção e o recorte de milhares de pedaços de papel, os artistas desenharam padrões para criar uma colagem que encaixasse nas paredes e cantos do saguão de entrada do MAAM.
Passo Um 
Reúna materiais para a colagem. Observe ao seu redor embalagens de hashi, embrulhos de presente ou páginas de revistas.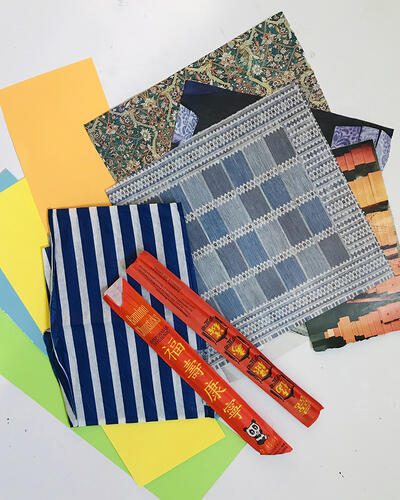 Passo Dois
Recorte o papel em tiras e se prepare para montar um desenho.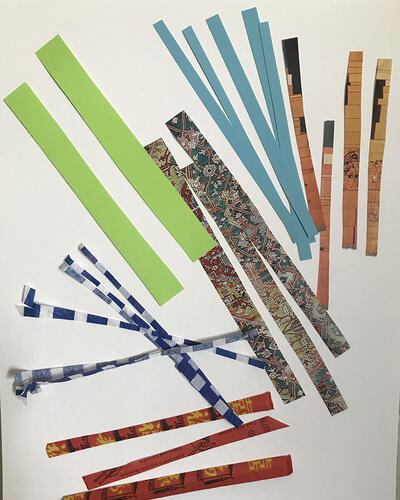 Passo Três 
Corte uma forma arquitetônica.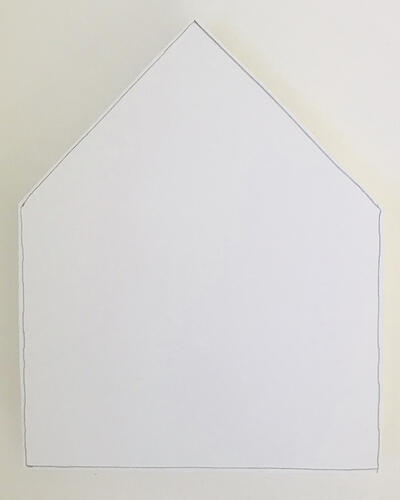 Passo Quatro
Desenhe padrões e desenhos na forma arquitetônica criada.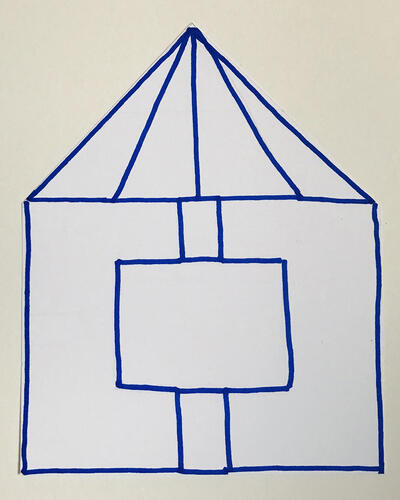 Passo Cinco 
Passe a cola em seu desenho e coloque as tiras de papel.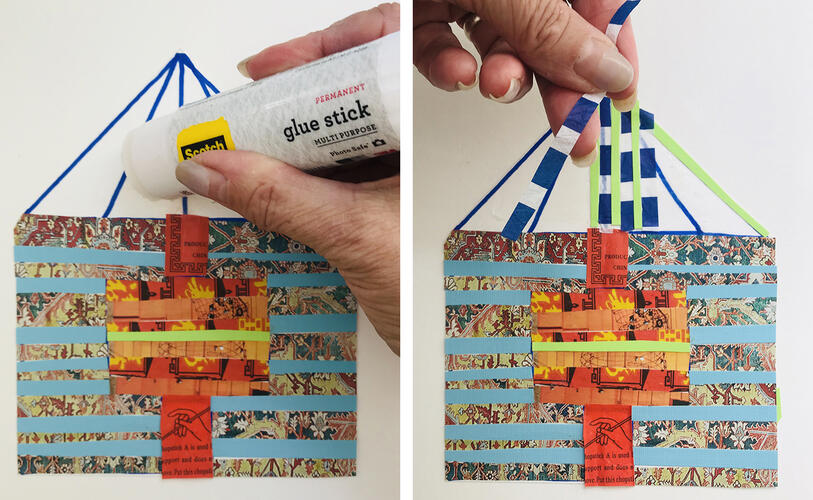 Passo Seis 
Dobre sua colagem ao meio para que possa se sustentar de pé sozinha. Agora você já pode construir uma vila inteira com diferentes formas arquitetônicas! Você o fará?