Animate with Pop Up
Bring your characters to life with this pop up activity inspired by Game Changers and created by our Looking to Learn Educator Julia Einstein.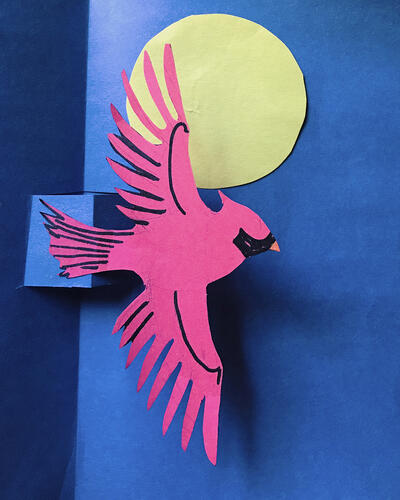 Instructions
Materials
Paper, scissors, adhesive, colored pencils, marker or crayons.
Look

Video artists in Game Changers create characters and digital worlds. Artists Momo Pixel and Paloma Dawkins's characters and virtual scenes are activated when people play their games.
Step One
Fold two pieces of paper in half like a book or card.
Step Two
On one of the pieces of paper, cut two 1-inch long lines on the centerfold.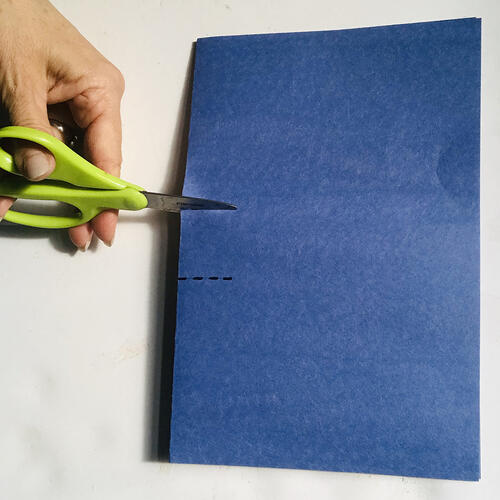 Step Three
Open the paper and gently pull out the cut part. Close the paper and press your fingers along the fold to firmly crease it. Glue the cut paper onto another piece of folded paper.

Now you have a tab for your surprise pop up!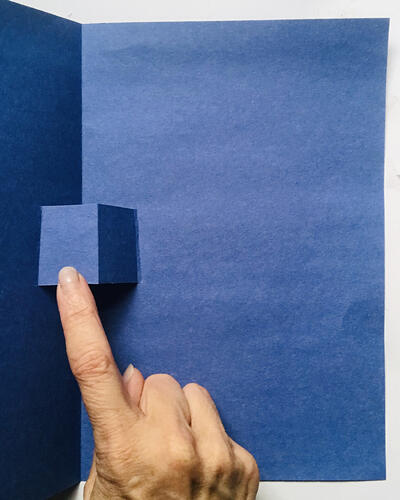 Step Four
Draw a character, about 2 to 3 inches in size. It could be a bird, fish, insect, or your favorite superhero! Cut out your character.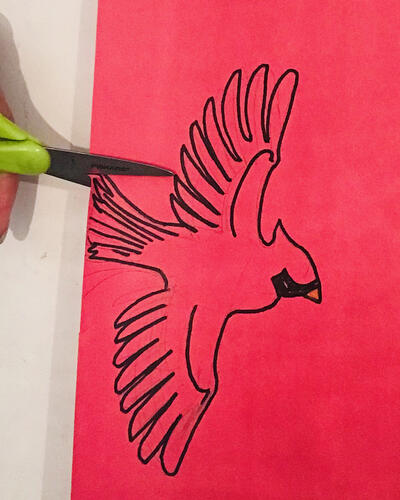 Step Five
Attach your character to the tab with glue.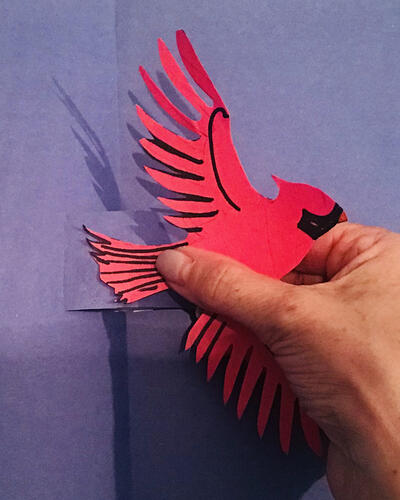 Step Six
Activate the pop up by opening and closing the paper!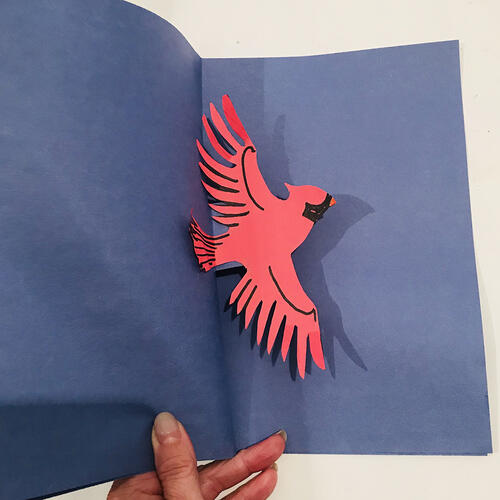 You can animate different scenes using the pop up technique. Here's a flying kid and a jumping dog; a growing garden, and an imaginary fantastical world!