Character Cards
Inspired by the Game Changers exhibition, create your own card game in this activity by our Looking to Learn Educator Julia Einstein.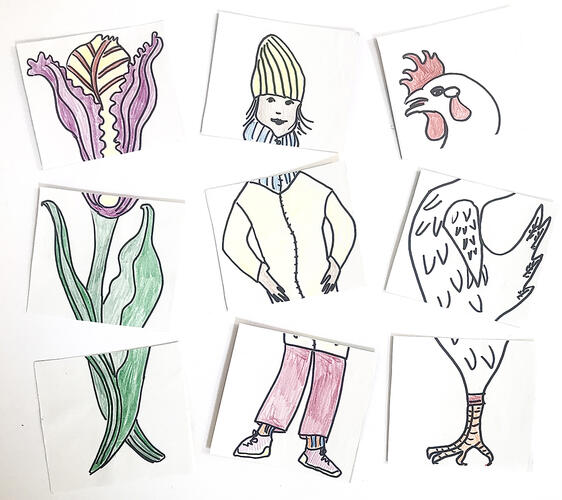 Instructions
MATERIALS
3 strips of paper, markers, crayons, or colored pencils, and scissors.
LOOK
What do you see? Artists in the exhibition Game Changers design stories. Have you ever wondered how they create their characters?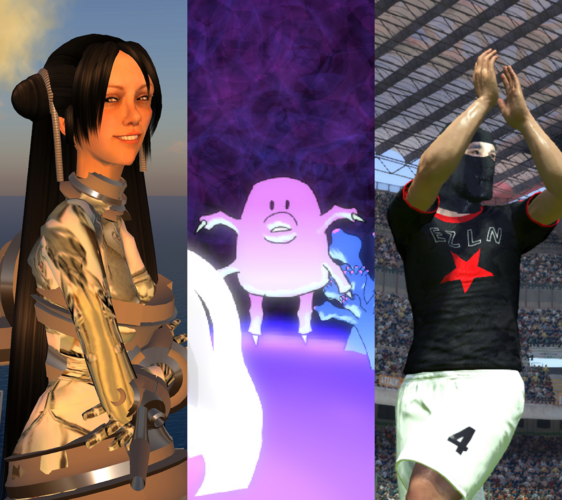 Video artists use pixels and video tools to move around their ideas on a computer screen. For this activity you'll make a card game as a way to create several different characters.  
STEP ONE
Get ideas! What will you draw for a plant, a person, and an animal? A flower, a tree? Your friend or a cartoon character? A farm animal, a reptile? 
STEP TWO
Draw your plant, person and animal on each strip of paper.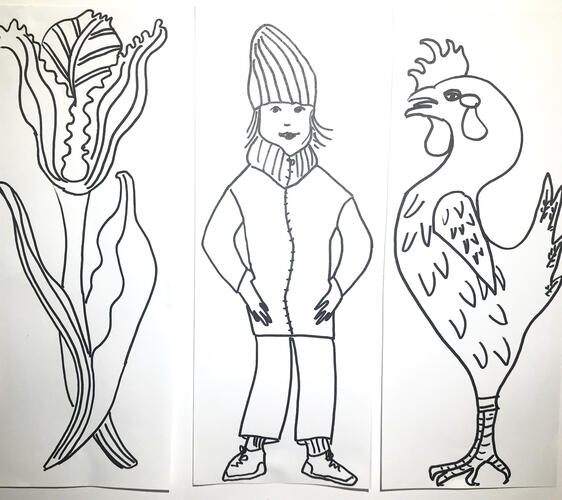 STEP THREE
Activate with color!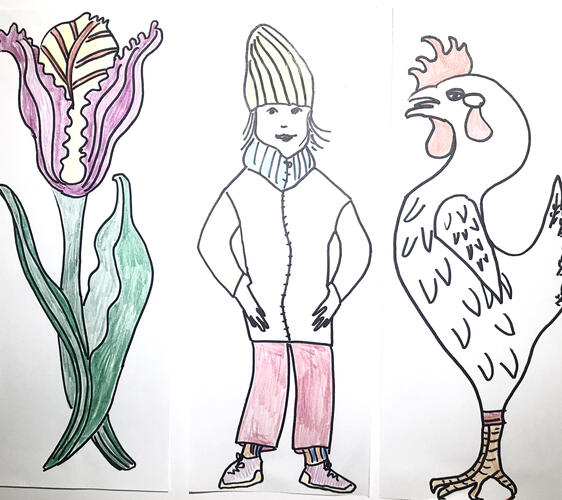 STEP FOUR
Cut each strip into 3 parts to make a total of 9 cards.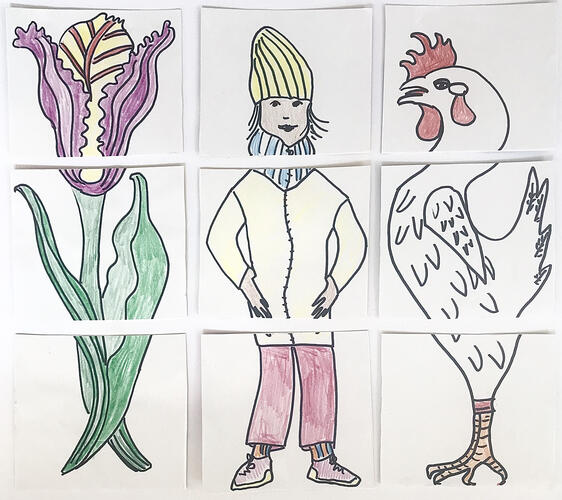 STEP FIVE
Move each card. SURPRISE! Your drawings are changed into characters.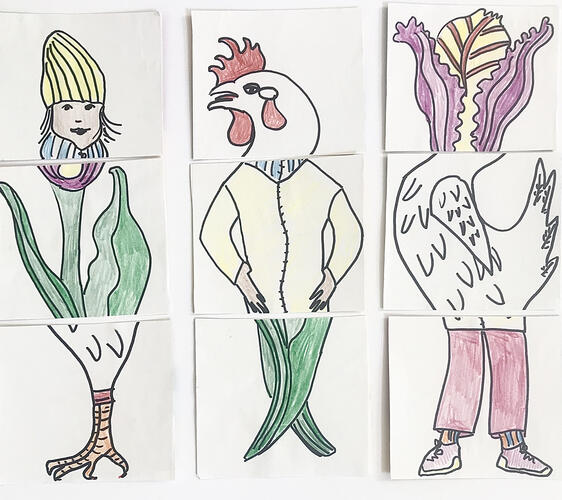 STEP SIX
Invent story ideas. I made a flower child! A tulip with hands! A chicken who wears sneakers! What characters will you create?