Corte y Collage
Crea un collage para ser tu propio pueblo con esta actividad inspirada por Yesterday is Here, una instalación de arte por el dúo de artistas, Ghost of a Dream.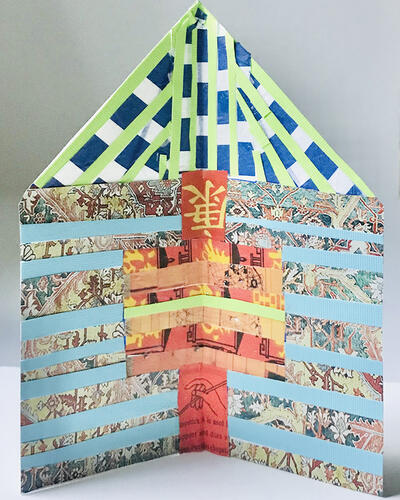 Instrucciones
Materiales
Hoja de papel, materiales de collage, tijeras, y pegamento
Mira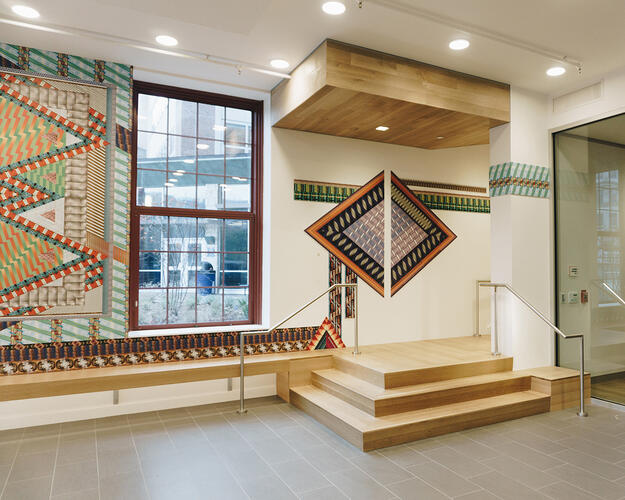 Dentro de MAAM hay una instalación de arte por los artistas Lauren Was y Adam Eckstrom de Ghost of a Dream. Nota como las formas caben con el diseño y dentro del espacio arquitectónico.

Los artistas usaron catálogos, carteles, postales, y más de exposiciones anteriores. Después de seleccionar y cortar miles de pedazos de papel, los artistas diseñaron patrones dentro de patrones para crear un collage que encaja en las paredes y esquinas del vestíbulo de MAAM.
Paso Uno
Reúne materiales de collage. Mira a tu alrededor para papel-envoltorios de palillos chinos, papel de regalo, o páginas de revistas.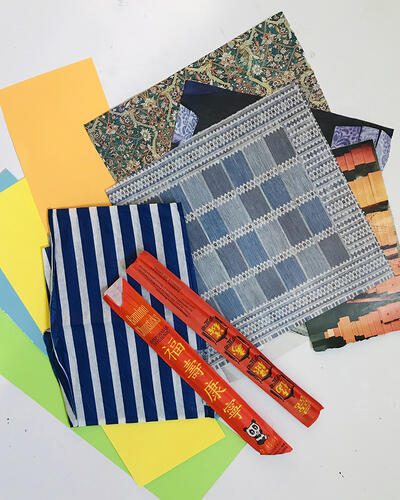 Paso Dos
Corta el papel en rayas y ponte listo para hacer un diseño.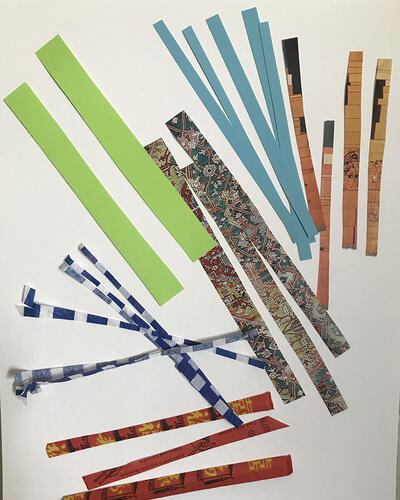 Paso Tres
Corta una forma arquitectónica.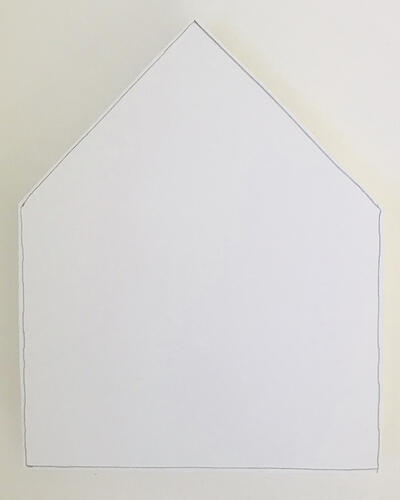 Paso Cuatro
Dibuja patrones y diseños en tu forma.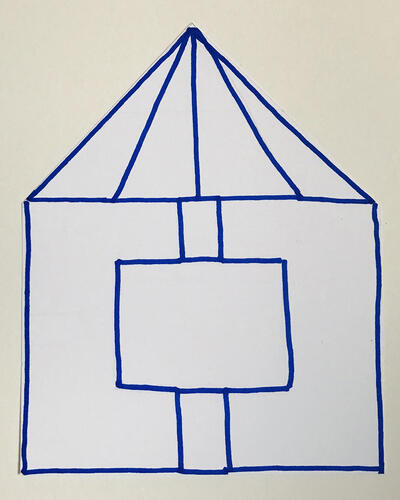 Paso Cinco
Pon pegamento en tu diseño y pon las rayas de papel.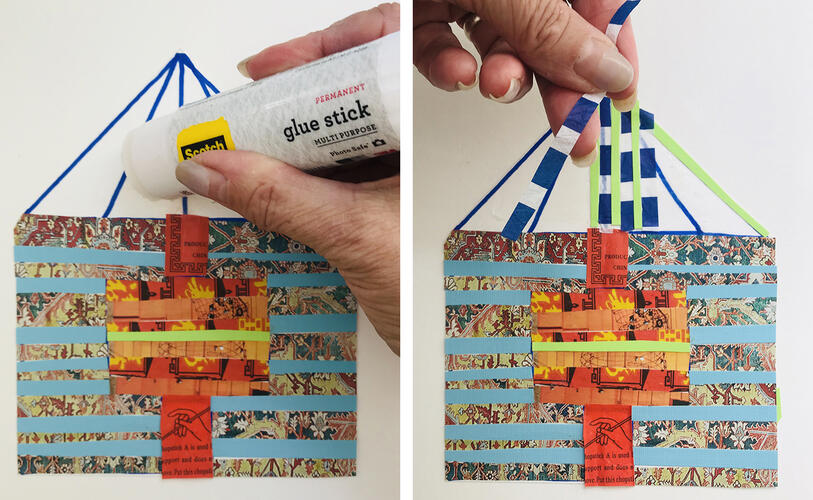 Paso Seis
Dobla tu collage para que se pueda estar de pie solo. ¡Ahora tú puedes construir un pueblo entero de diferente arquitectura! ¿Lo harás?