Crear Un Jugador
Inspirado por la exposición Game Changers, los educadores de Sparc! The ArtMobile del MassArt Center for Art and Community Partnerships crearon una actividad que invita a los participantes para personalizar su propio carácter de juego.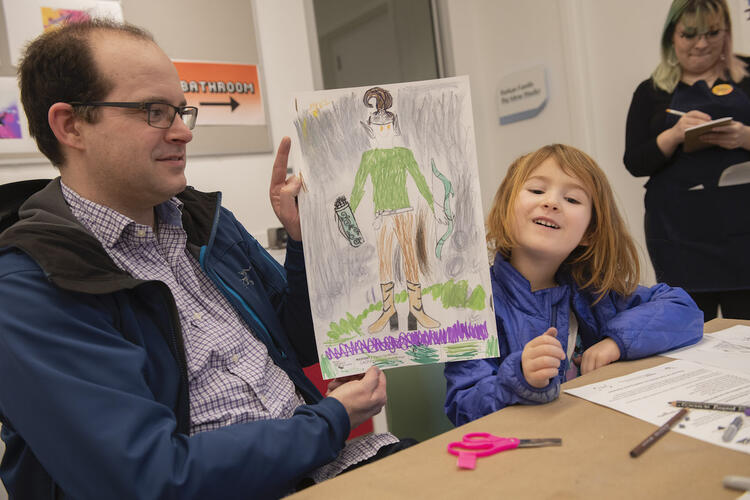 Instrucciones
Paso Uno
¡Piensa en tu carácter! Usa nuestras indicaciones de escribir para comenzar con algunas ideas.
¿Cuál es la historia del origen de tu carácter?
¿Tu carácter tiene superpoderes?
¿Qué es lo que más le importa más a tu carácter?
¿Cuál es el rasgo más positivo de tu carácter?
¿Cuál es el más grande medio de tu carácter?
¿Adonde vive tu carácter?
¿En qué época vive tu carácter?
Paso Dos
Imprime o dibuja el cuerpo de tu carácter.
Descargar una plantilla de carácter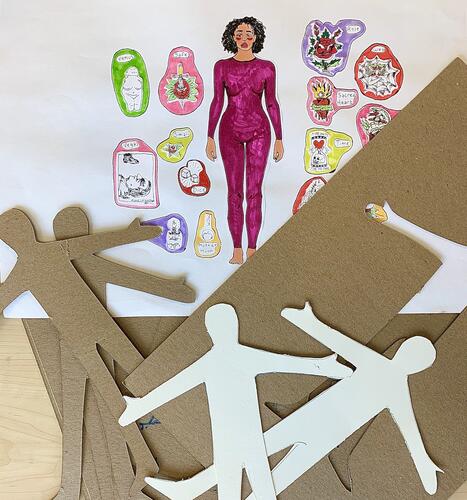 Paso Tres
Dale vida a tu carácter con color y agrega ropa y accesorios que ayuden a contar su historia y misión.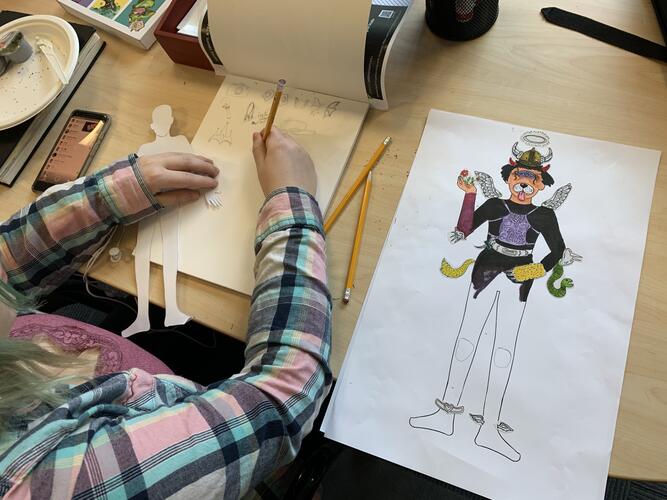 Paso Cuatro
¡Crea un fondo o un mundo de fantasía virtual y toma una foto divertida de tu carácter!