All My Babies: Reproductive Justice for the Twenty-First Century
Past
6:30p–8:00p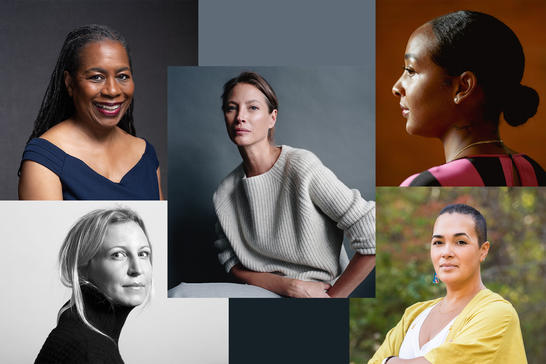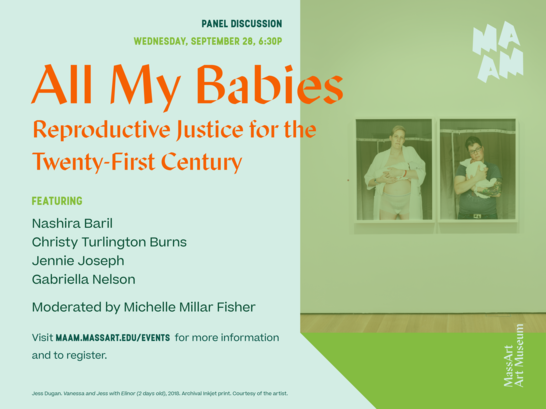 Join us for a conversation exploring how the design of reproductive objects, systems, and policies affects all of our lives. Panelists include Nashira Baril, director, Neighborhood Birth Center Boston; Christy Turlington Burns, internationally recognized icon and founder of Every Mother Counts; Jennie Joseph, one of the world's most respected midwives and authorities on women's health; Gabriella Nelson, associate director of policy, Maternity Care Coalition Philadelphia; and moderated by Michelle Millar Fisher, co-curator of Designing Motherhood.
Nashira Baril is the daughter and great-granddaughter of midwives, who birthed both of her children at home and has experienced firsthand the transformative experience and liberation of midwifery support. She is the founder of Neighborhood Birth Center, the city's first community birth center startup. With a master's degree in Maternal and Child Health from Boston University School of Public Health and nearly 20 years of experience designing and implementing public health strategies to advance racial equity, Nashira brings a structural analysis and somatic practice to the design and implementation of public health strategies that advance justice and equity.
Christy Turlington Burns is the founder and President of Every Mother Counts (EMC). EMC has invested more than $25 million in programs in Africa, Latin America, South Asia, and the United States focused on making pregnancy and childbirth safe for every mother, everywhere. Before founding EMC, Christy received international acclaim as a model representing the world's biggest fashion and beauty brands. Christy has been one of TIME's 100 Most Influential People and one of Glamour magazine's Women of the Year.
Michelle Millar Fisher is the co-founder of the Designing Motherhood project. She has long been interested in the confluence of gender and design. She has written widely on care work, mothering, and reproductive labor, including parenting in museums (and hiding care work at work), being childfree, grief and mothers, and the architecture of maternity. Michelle is also currently the Ronald C. and Anita L. Wornick Curator of Contemporary Decorative Arts within the Contemporary Art Department at the Museum of Fine Arts, Boston. Her work focuses on the intersections of people, power, and the material world.
Jennie Joseph is a British-trained midwife who fights to ensure every person has their healthiest possible pregnancy, birth, and postpartum experience with dignity and support. She is the Executive Director of Commonsense Childbirth Inc. which operates a training institute, health clinics, and a birthing center in Orlando, FL, and is also the founder of the National Perinatal Task Force, a grassroots organization whose mission is the elimination of racial disparities in maternal child health in the USA. In July 2020 her school, Commonsense Childbirth School of Midwifery became the first and only privately-owned, nationally accredited midwifery school owned by a Black woman in the United States. Jennie has been recognized as a TIME Woman of The Year 2022 for her work in promoting perinatal equity.
Gabriella Nelson is a mother, curator, and city planner, possessing a strong interest at the confluence of urban design, public art, and reproductive justice. She currently works as the Associate Director of Policy for Maternity Care Coalition, advocating for the best policies and practices regarding maternal-child health and early learning. Gabriella is also one of the curators for Designing Motherhood, a multifaceted project that looks at the arc of human reproduction through the lens of design.
This discussion is held in connection with Designing Motherhood, a first-of-its-kind exploration of the arc of human reproduction through the lens of design.