In-Person
Big Idea Saturdays
12:00p–4:00p
Free and open to the public. Always.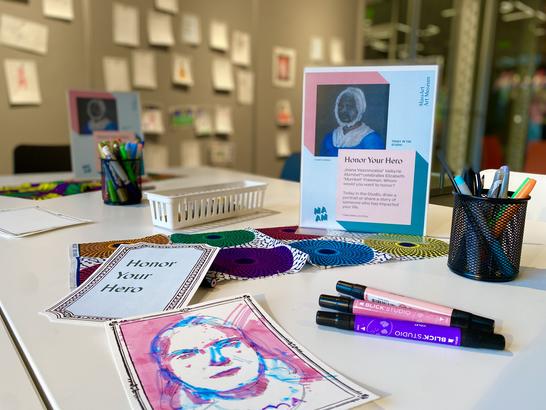 Connect with your inner artist, and with big ideas, in the Barkan Family Big Ideas Studio every Saturday. At this drop in event,  honor your hero—find inspiration in the story of Elizabeth "Mumbet" Freeman and draw a portrait of, or share a story about, someone who has impacted your life. 
Free. Included with admission ticket.