Virtual Event
Creative Counterpoints 2021
6:30p–8:00p
Free and open to the public. Always.
Register Now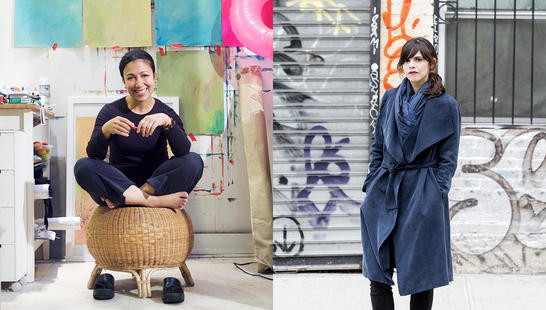 Moderated by MassArt Professor Marika Preziuso
Creative Counterpoints 2021: Uprooted/Translated will be a conversation between artist Scherezade García and author Valeria Luiselli. This dialog between two prominent women creatives will discuss how they employ their talents to tell contemporary postcolonial narratives of border-crossings, uprooting and transplanting, and the agency that lives in every participatory act of cultural translation through the arts. 
Creative Counterpoints is the annual MassArt series devoted to the intersections of narratives of creativity and difference as investigated by visual artists, writers, public intellectuals, and other culture makers. The program was founded in 2016 by Marika Preziuso, Associate Professor of World Literature. This year we are excited to contribute to the Feminist Art Coalition with a program that reflects the call of 21st century-feminism to engage critically with transnational arts and activism.