Virtual Event
Drawing Together
6:30p–7:30p
Free and open to the public. Always.
Register Now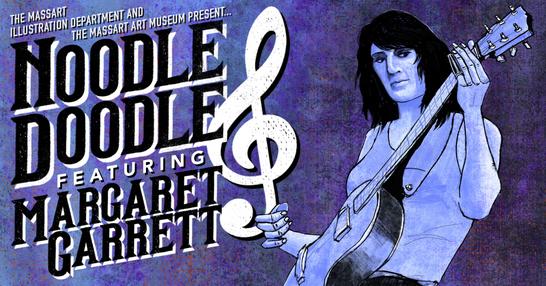 MAAM and the MassArt Illustration Department present Noodle & Doodle, a free virtual music drawing event featuring a live performance by Margaret Garrett of Mr. Airplane Man. Join us for sketching to Garrett's self-described "hypnotic blues, haunting slide guitar, and idiosyncratic rock and roll with dreamy girl group melodies."
Use the materials that you have on hand to draw the musicians or create as the music inspires you!
Free. This event is for all ages.