Drawing Together
Past
6:30p–8:00p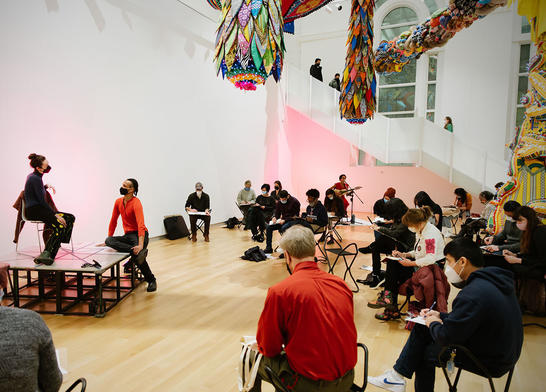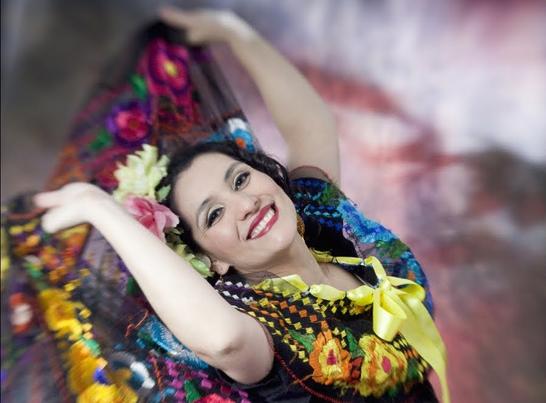 Get creative in the company of friends (or make new ones!) during this free, drop-in figure drawing session featuring live music and dance by Veronica Robles, Mariachi singer, musician, and Latin American folkloric dancer and choreographer who has become a trailblazing cultural icon for Latinos in Boston. All are welcome and drawing materials will be provided. Basic drawing instruction will be offered for those interested.
Veronica Robles is a Mariachi singer, musician, and Latin American folkloric dancer and choreographer who has become a cultural icon for Latinos in Boston. She effectively utilizes the power of the arts and culture to bring communities together by raising awareness of the importance of diversity. 
Robles is also Co-founder and Director of the Veronica Robles Cultural Center that supports community action and economic growth in East Boston, offers Latin American arts and culture programming, and provides jobs for youth. Veronica empowers youth by employing and teaching them about their roots and cultures.
In 2021 Robles was honored with the Changemaker Award presented by the Institute of Nonprofit Practices. In November 2019, she received the Ohtli Award, one of the highest and very limited distinctions given by the Government of Mexico. This acknowledgment honors people who have dedicated most of their lives and careers to "blazing a trail" abroad for younger generations of Mexicans and Mexican-Americans as they strive to achieve their dreams. Further, she has received countless awards and recognitions including Person of the Year for Saugus by Essex Media, the Community Hero Award by ABCD, Extraordinary Woman In Cultural Enrichment by the Governor of Rhode Island, and 2016 East Boston Woman of The Year by East Boston Times. In 2005 the Mayor of Cambridge proclaimed September 17 as Veronica Robles Day.
As a singer, Veronica has performed at venues such as The Memorial Hatch Shell and Fenway Park; The Museum of Fine Arts, Boston; the Isabella Stewart Gardner Museum; Carnegie Hall and Lincoln Center in New York; Providence Performing Arts Center in Rhode Island; and The Dallas Convention Center. 
In 2018 Veronica was awarded the Live Arts Boston grant to support her project, Veronica Robles All Women Mariachi Band. The mission of this group is to deliver a message of peace and unity in all their performances and public presentations.
Free. registration REQuired.