Drawing Together
Past
6:30p–8:00p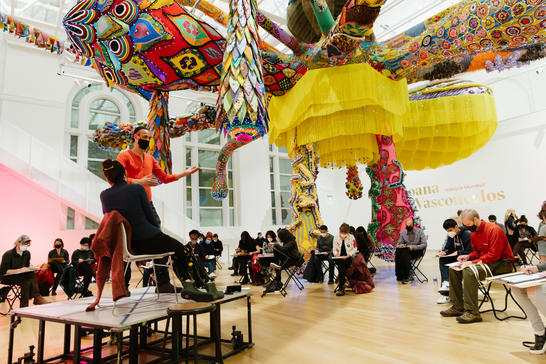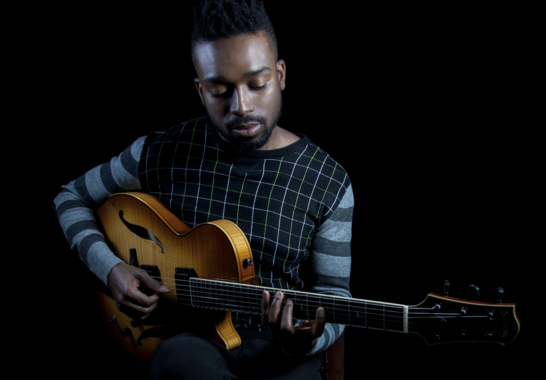 Get creative in the company of friends (or make new ones!) during this free, drop-in figure drawing session featuring live music by Albino Mbie, an award winning musician, guitarist, singer, composer, and sound and mixing engineer born in Maputo, Mozambique. All are welcome and drawing materials will be provided. Basic drawing instruction will be offered for those interested.
Albino Mbie is an award winning musician, guitarist, singer, composer, sound and mixing engineer born in Maputo, the capital of Mozambique, a country in southern Africa known for its rich musical and cultural heritage. Fueled by the resourcefulness and determination that have always characterized Mozambicans, he built his first guitar at 16 from a 5-liter can of oil, scrap wood, and strings made out of electrical cords. While studying music education and performance at Universidade Eduardo Mondlane in Mozambique, he heard about Boston's Berklee College of Music and became one of the first students to receive a full scholarship to Berklee through the African Scholars program. At Berklee, Albino studied the roots of jazz and was selected to participate in the Berklee Global Jazz Institute, which helped him find his own unique voice in the art form. Additionally, working with his mentors Richard Bona and Lionel Loueke — two of the most prominent African musicians in the U.S. —  Albino began to incorporate his own Mozambican traditions into his music. He succeeds in bringing together his musical experiences from Mozambique, the U.S., and many other places around the world, mixing rhythmic patterns and diverse musical concepts to create a unique Afro-Pop and Moz-Jazz sound. His first album, "Mozambican Dance," was released in 2013 with 12 original compositions with musicians from 16 countries.
FREE. REGISTRATION REQUIRED.