Stroller Tour
10:30a–11:30a
Free and open to the public. Always.
Register Now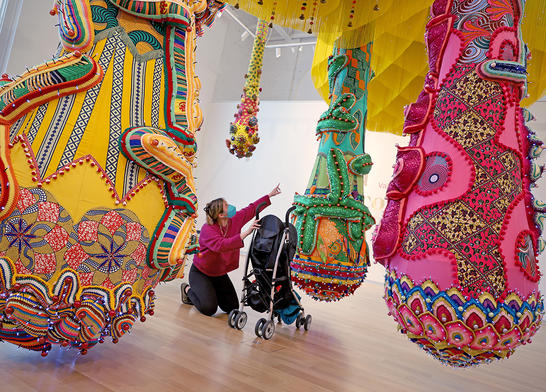 Enjoy a special stroller-friendly tour for children up to two years old and their caregivers. Designed as a unique opportunity to visit before regular hours, this interactive exploration of our current exhibitions includes touchable objects, artmaking, and conversation for adults. Meet up with a MAAM Educator and new friends for a thematic experience highlighting Joana Vasconcelos: Valkyrie Mumbet and Designing Motherhood: Things That Make and Break Our Births each third Thursday morning of the month.
FREE WITH REGISTRATION.