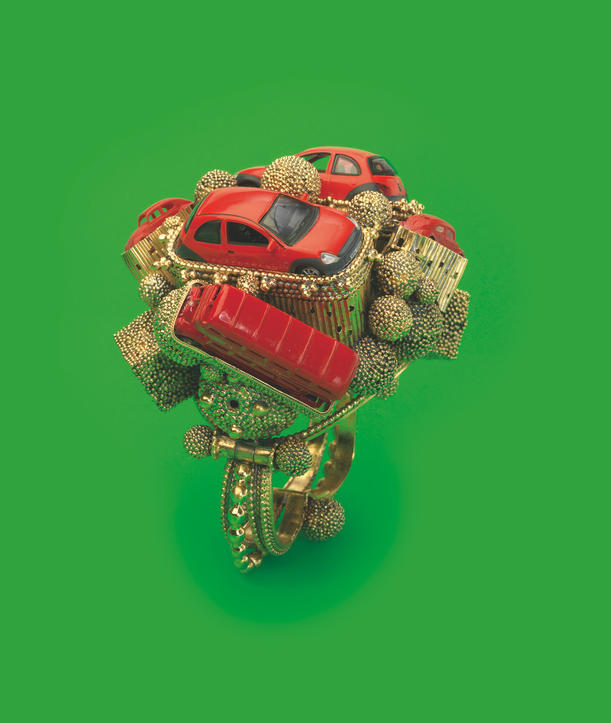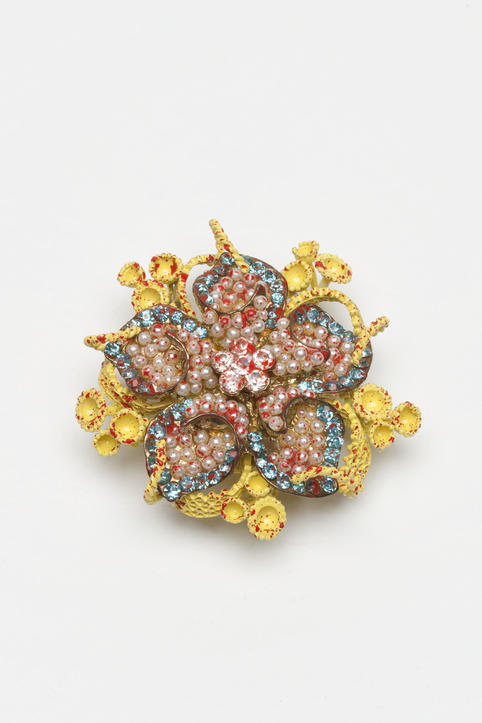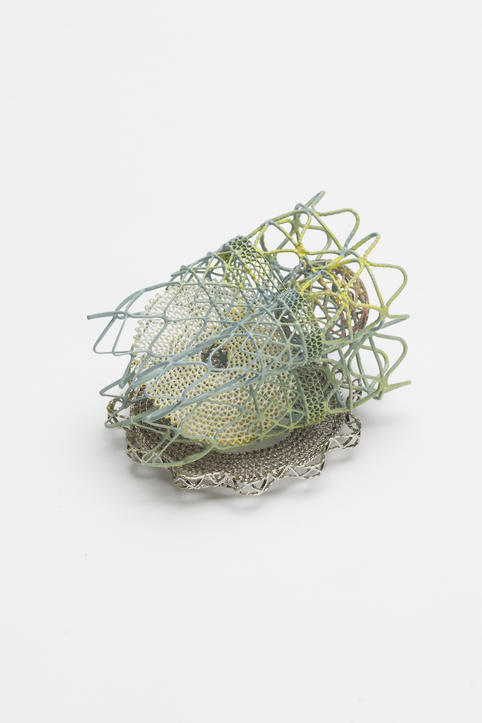 Living Treasure and Fabulous Follies
Past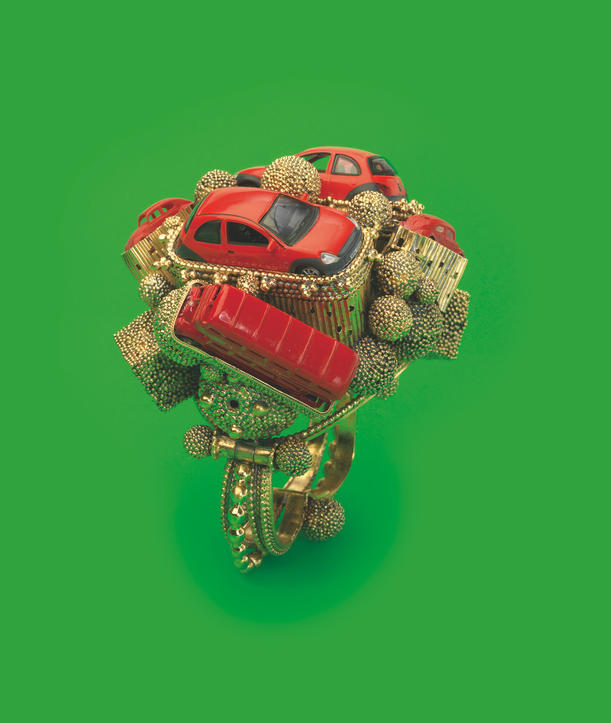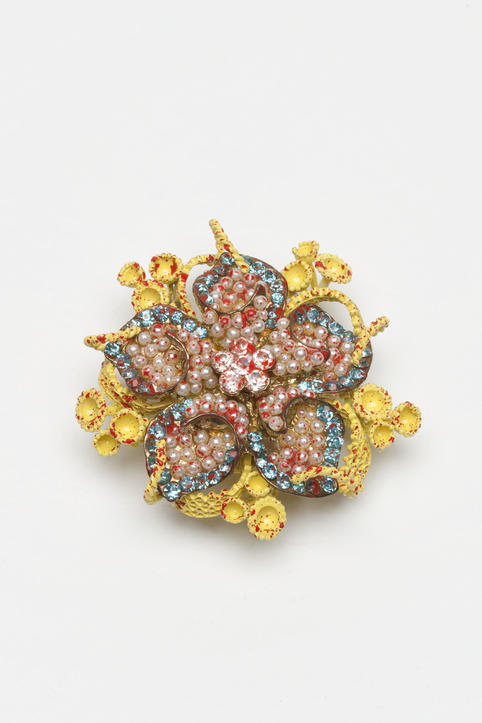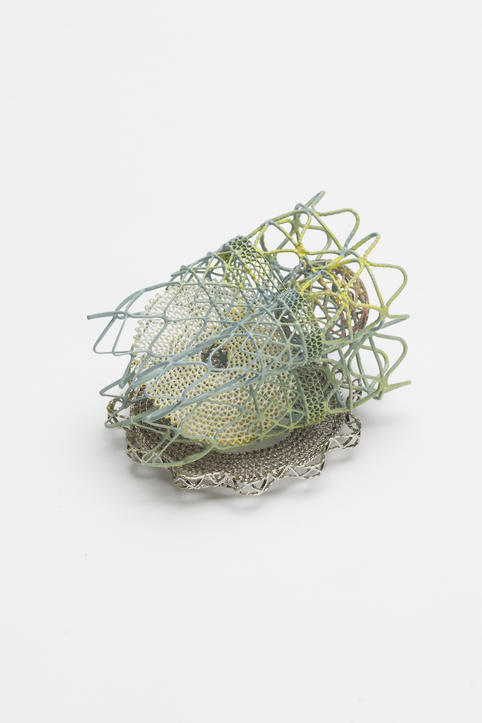 An exhibition by Robert Baines celebrates the beautiful and whimsical works of Australia's leading archaeometallurgist. His research on Bronze Age goldsmithing has not only shaped international jewelry scholarship but also grounded his own practice. For over 40 years, Baines has made jewelry that draws on the vocabulary of historic European metalworking techniques in unexpected ways. Combining precious metals with contemporary materials he excavates the mythology of present-day culture. Using ancient techniques in playful new ways Baines creates objects that push the boundaries of what wearable craft can be.
Location
Sandra & David Bakalar Gallery
Free and open to the public. Always.
Credits
This exhibition was organized by Patti Bleicher, Gallery Loupe, with support from the Australia Council. The presentation at the MassArt Art Museum was coordinated by Chloé Zaug. Exhibition design and installation overseen by Rob Gainfort.