MAAM Print-In
Reproductive Rights and Designing Motherhood Closing Celebration
6:00p–8:00p
Free and open to the public. Always.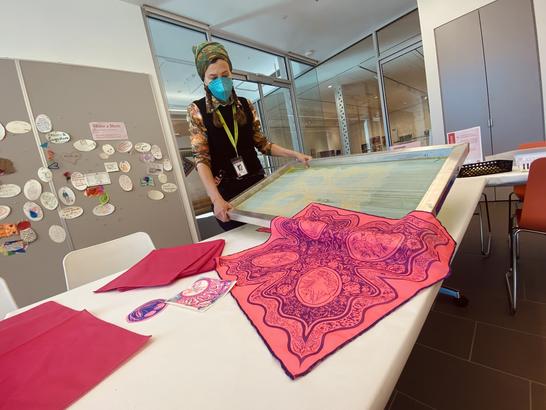 Join MAAM for a celebratory evening of printmaking, collective conversation, and pop-up talks in the exhibition Designing Motherhood: Things That Make and Break Our Births, on view through December 18.
Create a custom bandana print featuring designs by MassArt students and professional artists in honor of political and social justice themes found throughout the show. Take home your wearable art-statement to show off to your community!