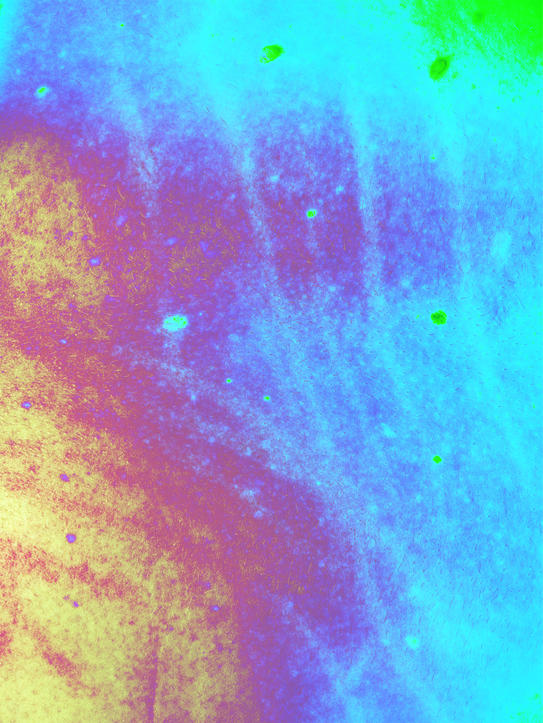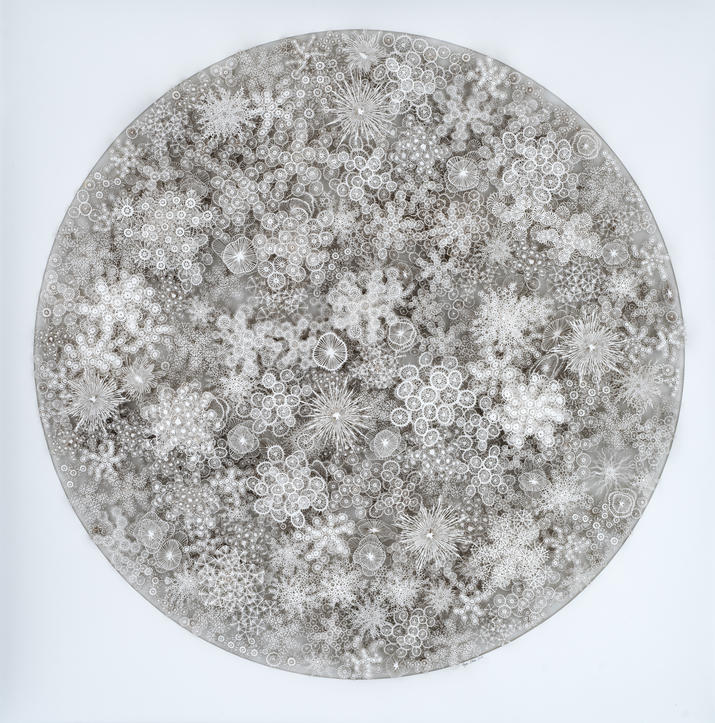 Encircling the World
Contemporary Art, Science, and the Sublime
Past
September 19–December 3, 2016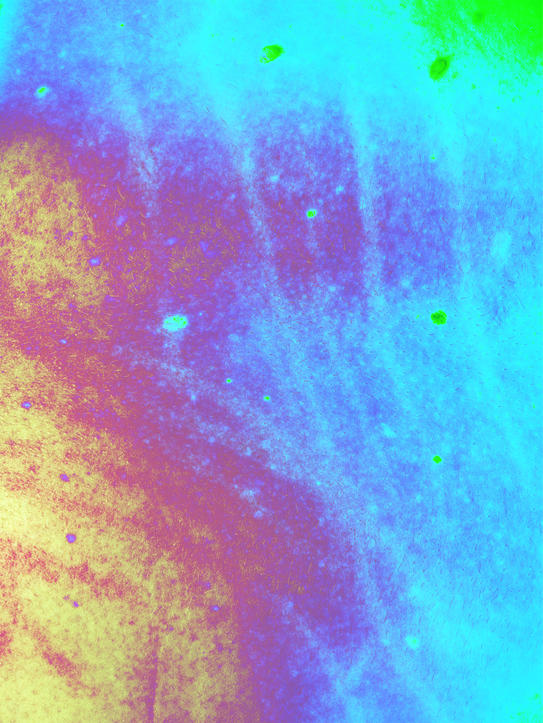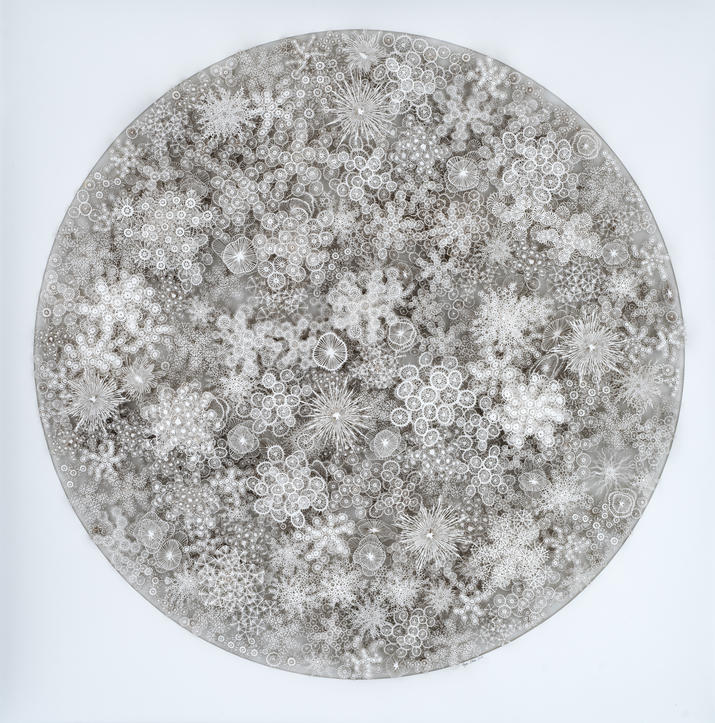 I am enough of the artist to draw freely upon my imagination. Imagination is more important than knowledge. Knowledge is limited. Imagination encircles the world. —Albert Einstein
This multidisciplinary exhibition features international artists whose work is rooted in scientific inquiry. Their compelling visualizations of complex datasets and natural phenomena make the unseen visible, whether sound or brain waves, magnetic fields, microscopic cells, or the entirety of the known universe. While artists and scientists both use observation, investigation, and creativity as core tools for their practice, these artists have invented novel ways to translate and materialize scientific knowledge into aesthetically captivating artworks. Playing in the realm of experience beyond the measurable – the sublime – they remind us that we can imagine far more than we can ever know.
Location
Sandra & David Bakalar Gallery
Free and open to the public. Always.
Credits
This exhibition was curated by Darci Hanna. Partial funding for the accompanying exhibition catalog was generously provided by the Elizabeth Firestone Graham Foundation. Exhibition design and installation overseen by Rob Gainfort.